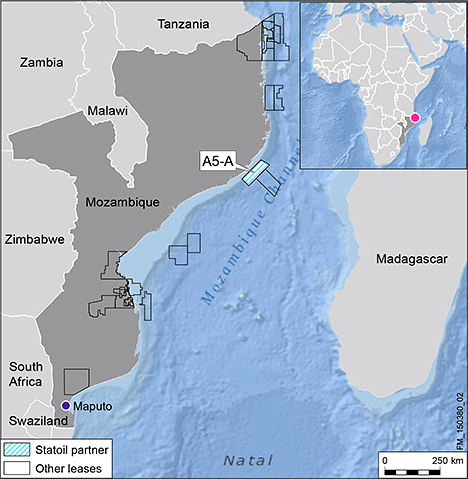 Scottish oil and gas companies are going on a third trade mission to East Africa in as many years to help narrow the region's skills gap.
The region has some of the world's biggest gas fields, but its workforce needs to be trained to recover the hydrocarbons.
Estimates suggest that more than 100,000 local workers need to be trained in the next decade to prop up East Africa's energy, mining and construction sectors.
In accordance with East African law, if foreign companies wish to set up operations in the region, a percentage of their employees must be hired from the local populace.
Trips to the region by Scottish firms in 2014 and 2015 resulted in a number of partnerships being forged.
Dundee and Angus College signed a contract to provide welding courses to Kenyans, while Aberdeen-based MDT International delivered training in Tanzania, Kenya and Mozambique.
Ten Scottish oil and gas training organisations are going to Tanzania and Mozambique this week to build on previous successes.
They will meet representatives from the energy and education ministries, local colleges, the Skills for Oil and Gas in Africa initiative, and the British Council.
David Rennie, international sector head for oil and gas at Scottish Enterprise, said: "Scotland is a world-leading training hub for the oil and gas sector and is well placed to support East Africa's skills shortages.
"Companies are already seeing success in this key market and this third mission aims to facilitate, in this current climate, even more opportunities for our supply chain, particularly for those companies visiting for the first time."
MDT managing director Drew Leitch said: "Participating in the SDI mission to East Africa in February 2014 was a very positive and rewarding experience for MDT International.
"The well planned agenda meant that we had access to a range of extremely useful contacts that we quite simply would never have achieved if visiting under our own steam."
One of the companies which will be represented during the current visit is Explosion Protection International Training (EPIT), an oil and gas training and consultancy firm.
EPIT general manager Martin Constable said: "Our products and services have grown extensively overseas, seeing us expand into regions such as the Caspian, the Middle East and the Far East.
"Our push now, with the support of Scottish Development International is to increase business in the Middle East and parts of Africa, and through a focused and structured approach we are optimistic about achieving success."