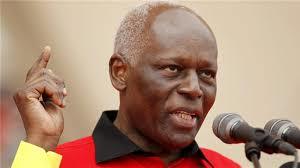 Angola's Supreme Court has called on its President to respond to an inquiry on why his daughter was appointed as the head of the state oil firm.
Jose Eduardo dos Santos put his daughter Isabel in the top post running Sonangol in June this year.
Angola, a member of OPEC, is currently Africa's largest oil producer because of militant attacks and other problems which have cut output in Nigeria.
The court was acting in response to a case filed by 14 Angolan lawyers who accused the president of nepotism and violation of the Angolan probity law.
The presidency was not immediately available to comment.
Recommended for you

Afentra appoints former Cote d'Ivoire oil minister