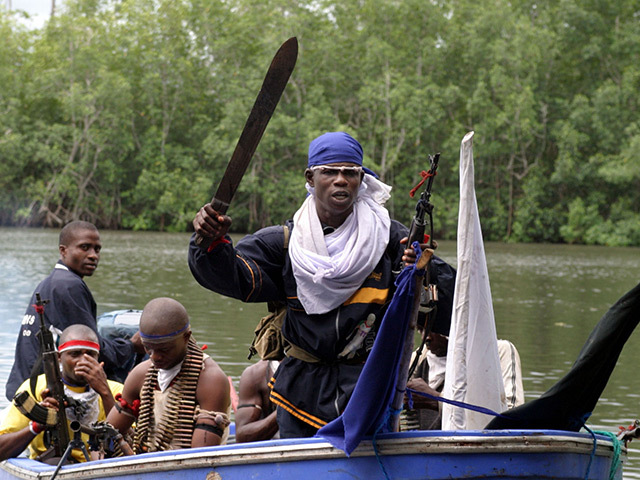 Nigerian President Muhammadu Buhari said he will meet leaders from the Niger Delta next week in an attempt to end an insurgency in the oil producing region.
The move comes after militant group the Niger Delta Avengers attacked a Chevron oil pipeline earlier this week.
They had previously agreed to a ceasefire.
Oil minister Emmanuel Ibe Kachikwu said the government's target was to ensure "zero militancy" in the region.
He said:"This planned meeting shows the level of interest the president has to ensure peace in the area."
The strategy included a goal of passing the long-delayed Petroleum Industry Bill in December.
The bill itself covers everything from an overhaul of state oil company NNPC to taxes on upstream projects.
It had been delayed by violence in the Delta, which briefly brought production to 30-year lows.
Kachikwu said Nigeria was also considering asset sales and wanted to improve the investment climate and enable development of the nation's gas assets.
The plan includes solving the Niger Delta development and security problem, policy and regulations reforms, business environment and investment drive, transparency and efficiency, stakeholders management and international coordination, gas revolution and refineries and local production capacity.
There had been a push from senior figures in Nigeria to sell assets in order to fund blockbuster spending plans.
It is not clear whether these plans have support from all the nation's leaders.