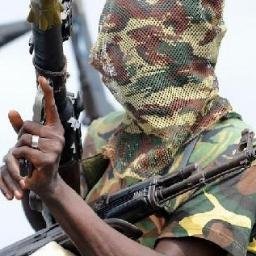 A Nigerian oil workers union has confirmed an attack on a pipeline operated by the country's state oil firm NNPC.
It comes after militant group Niger Delta Avengers said it had carried out an attack on a Chevron pipeline last week.
The group had previously announced a ceasefire but has now carried out another attack.
The Greenland Justice Mandate group said in a statement it had caused damage to the Efurunotor line operated by NPDC.
Lucky Sorue, chairman for oil and gas workers in the Urhobo region, said: "There was an attack. Although the pipeline was not in use at the time of the attack, NPDC periodically makes use of it and is a major carrier of their production from OML (Oil Mining Lease) 34 to 65."
Recommended for you

Halliburton hired to plug huge oil spill in Nigeria