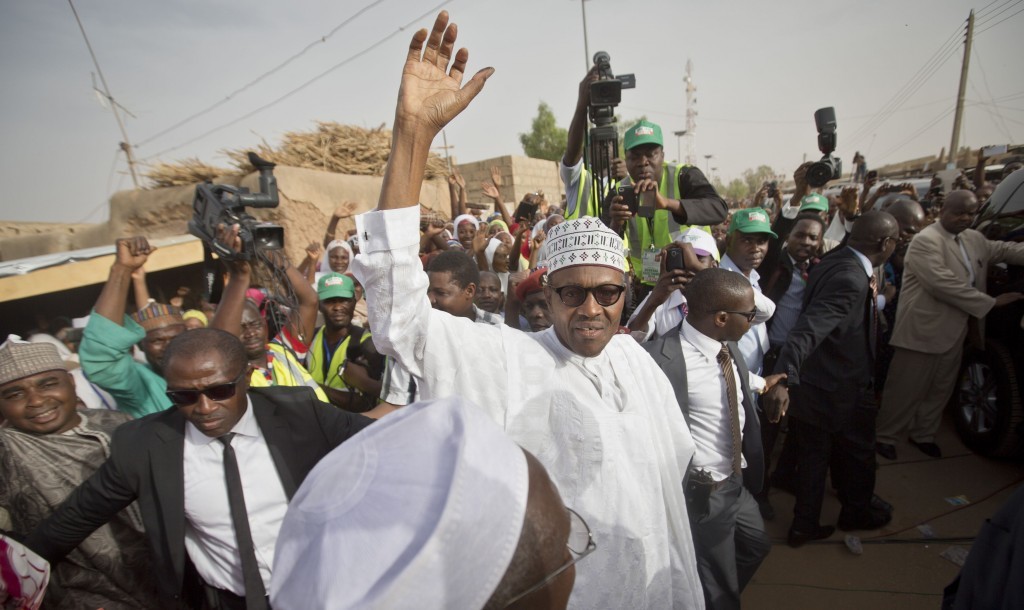 Nigeria's President Muhammadu Buhari met with leaders from the Niger Delta and representatives of militant groups after attacks on oil facilities in the region.
Buhari is said to have met state governors and traditional rulers and top security and army officials at the presidential villa in Abuja.
Militant groups also sent representatives.
It's understood there was no immediate outcome of the talks.
The meeting marks the first time Buhari has held discussions since militants started a wave of attacks on oil pipelines earlier this year.
The attacks have put four key exports streams under force majeure and led production to plunge to just 1.37million barrels per day in May.
The Niger Delta Avengers have recently claimed responsibility for attacks after a previous ceasefire was held.
Recommended for you

Militant group threatens Operation Humble in Nigeria