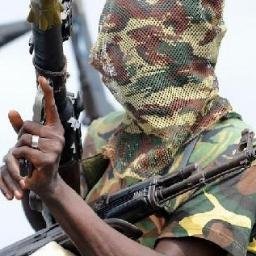 A commander of a Nigerian militant group has attacked a pipeline in the Niger Delta region, according to reports.
The incident happened on the Trans Forcados oil pipeline.
A local newspaper said the Movement for the Emancipation of the Niger Delta (MEND) had taken full responsibility.
The pipeline attack happened in the Batan area of Delta State earlier this week.
Talks have been held by community leaders this week along with President Muhammadu Buhari as they try to reach a deal on the dispute over access to oil in the region.
Recommended for you

Kyari insists AKK pipeline project on track, despite China concerns