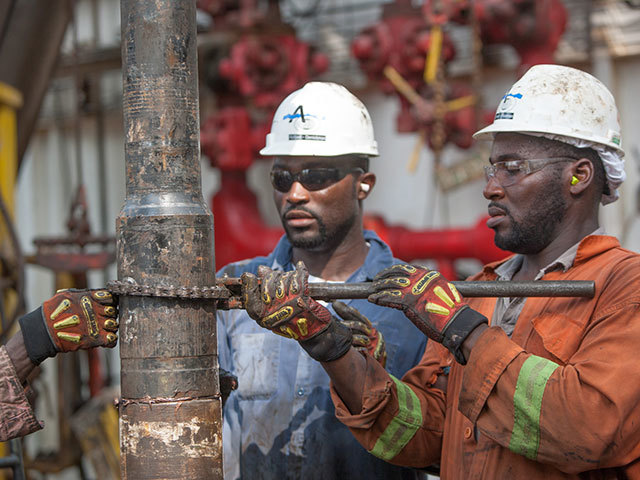 Under-fire Scottish oil explorer Bowleven said yesterday that it was making major progress with its Cameroonian licences.
Bowleven, whose bosses are fending off an activist investors' attempts to take control of the company, said the Cameroonian Government had agreed to extend the onshore Bomono licence by two years to the end of 2018.
Bowleven is also in the process of getting approval for a provisional exploitation authorisation (PEA) which would allow it to develop and commercialise Bomono.
Furthermore, Edinburgh-headquartered Bowleven said it was in "advanced discussions" on the potential farm-out of Bomono, which would help provide early cashflows and pay for further appraisal activities.
AIM-listed Bowleven currently owns 100% of Bomono.
Crown Ocean Capital (COC), a Monaco-based offshore private investment vehicle, wants Bowleven to stop investing in Bomono, however.
Earlier this week, COC, which has a 10.62% stake in Bowleven, said the licence had failed to show any "convincing economic prospects" and that too much money had been spent on it already.
COC also called for six of Bowleven's directors to be ousted from the company's board, and proposed two appointments of its own.
But Bowleven said such a reshuffle would be "incompatible with good corporate governance".
Yesterday, the company said its finances were strong enough to press ahead with all of its Cameroonian projects.
Kevin Hart, a former Ellon Academy pupil and now Bowleven's chief executive, said: "2017 is a key year for the company as we focus on executing our stated strategy for the benefit of all our shareholders.
"Progress is being made on our entire asset base in Cameroon and in the active screening of new opportunities.
"The company's robust balance sheet position enables it to move forward from a position of strength."
At year-end 2016, Bowleven had a cash balance of about $95million (£75million), with no debt and no outstanding work programme commitments.
Bowleven also said it had managed to reduce administrative expenses by 23% last year, and that a combination of "redundancies, salary reductions and other initiatives" had helped drag spending down further in 2017.
COC previously said the continued expenses and recent cash outflows at Bowleven were "alarming".
The firm's shares had risen by 2.78% to 27.75p as of 4:45pm yesterday.
Bowleven also provided an update on its offshore Etinde licence, whose development is favoured by COC.
Bowleven, which has a 20% stake in Etinde, said the joint venture partners and the Cameroonian Government would arrange a meeting to discuss the development options.
The firm said it was eager to drill appraisal wells on Etinde as soon as practicable.
Recommended for you

New Age prepares to tee up Cameroon, Congolese projects