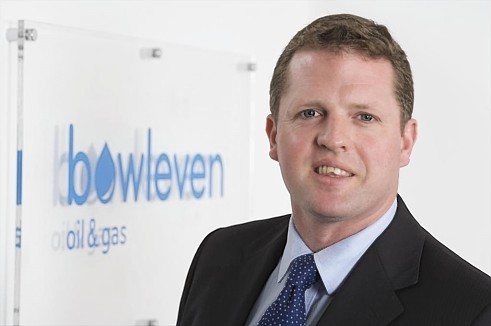 Under-fire Bowleven said today that it had agreed to farm out a large stake in its onshore licence in Cameroon to another London-listed firm.
Edinburgh-based Bowleven said the acquisition of an 80% interest in the Bonomo licence by Victoria Oil and Gas would help bring the asset onstream quickly.
But the deal could be scuppered if Bowleven shareholders vote in favour of any proposals being put forward by an activist investor at a general meeting next week.
The agreement would give Bowleven access to a pipeline network operated by a subsidiary of VOG and £100,000 worth of shares in its new project partner.
VOG will manage and fund the construction of a connection between Bonomo and the main pipeline system and will complete the work on a gas processing plant at the field.
The work is expected to cost $6million.
Bowleven, which will retain its operatorship of Bonomo, will pay VOG a fee for using the infrastructure.
The firm will also cover part of the development costs incurred by VOG if net income from Bonomo is lower than anticipated.
Bowleven chief executive Kevin Hart, who is a former Ellon Academy pupil, said: "This deal offers shareholders the opportunity to access VOG's robust commodity pricing framework, which offers attractive returns relative to a gas to power option, and requires minimal further investment by Bowleven to reach first production.
"Retaining a 20% interest allows Bowleven to participate in the further upside potential identified on the acreage with a clear evacuation route to the attractive growing local gas market."
The deal is subject to approval by the Cameroonian Government.
VOG has the right to pull the plug on the deal if a meeting of Bowleven shareholders on March 14 results in boardroom upheaval.
Activist investor Crown Ocean Capital (COC), a Monaco-based offshore private investment vehicle, is calling for six Bowleven directors to be ousted from the board, including Mr Hart and chairman Billy Allan, former Asco chairman.
COC, which has just over 16% of Bowleven's shares, is proposing two appointments of its choosing.
Mr Hart previously said he is confident the board can count on the support of Bowleven's major institutional investors.