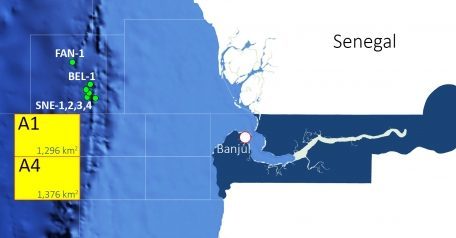 Gambia's energy minister said today that the country would seek legal advice on its dispute with African Petroleum (AP) over two exploration licences, a news report said.
Fafa Sanyang was responding to AP's claims that it still held the licences and was seeking further talks with Gambia.
Earlier this week, a news report from Reuters quoted Gambian officials as saying AP's licences for blocks A1 and A4 had been withdrawn.
AP said yesterday: "The termination procedure includes a period in which the company is entitled to remedy any alleged breach.
"No such termination procedure has been enacted by the state and African Petroleum therefore reserves its legal rights over the licences."
African Petroleum chief executive Jens Pace added: "We have maintained dialogue with the officials and were in-country only recently with our potential partner to host discussions on the proposals we have put forward to progress the drilling of these licences.
"The licence agreements have dispute mechanism provisions which we fully intend to utilise if the Gambian authorities maintain this stance; however, our preferred route is to engage in more constructive dialogue in order to establish a way forward that is in the best interest of all stakeholders."
Mr Sanyang told Reuters today: "The African Petroleum case is something we are going to get advice from a legal team on."
African Petroleum has seen its share price plummet as a result of the war of words.
Recommended for you
X

Sentinel launches new emergency response vessel