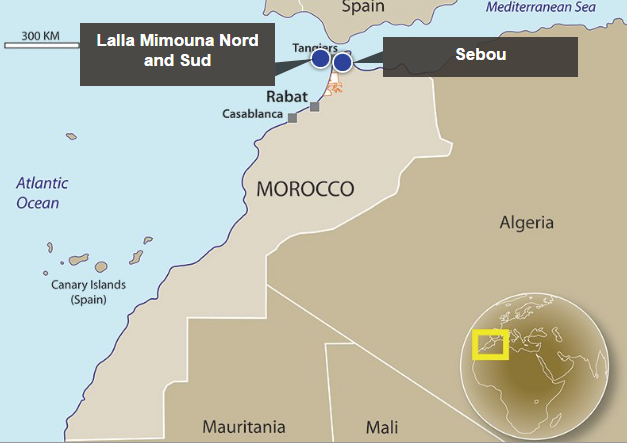 North-Africa focused oil firm SDX Energy said drilling had started on a development well in Morocco as the company gets set for a "very busy period".
SDX, headquartered and listed in London, said a total of nine wells would be drilled on the Sebou, Gharb Centre and Lalla Mimouna permits in Morocco.
The company expects to announce the drilling results of the KSR-14 well on Sebou in mid-October.
SDX has a 75% working interest in Sebou.
The business is targeting an increase in its local gas sales volumes in Morocco by up to 50% and an increase in its reserves by more than 100% through this drilling campaign.
SDX chief executive Paul Welch said: "This is the start of what will be a very busy period for the company.  In Morocco, we are looking forward to commencing this nine well programme which will allow us to begin to address a portion of the local demand that we have identified.
"In Egypt, we continue to make progress at South Disouq, where we plan to drill the Kelvin-1X and Bragg-1X exploration wells, targeting 150 Bscf of resources, in conjunction with two development wells in Q1 2018.
"I look forward to reporting on the results of this first well for SDX in Morocco and the progress we are making on our South Disouq development in future releases."
Recommended for you

Kuwait Energy adds up ASH-3 at Abu Sennan