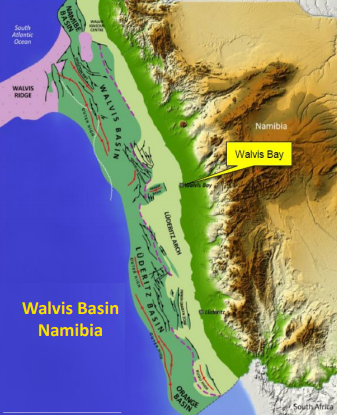 Exploration and production company Eco Atlantic has cleared another hurdle on its way to drilling a well off the coast of Namibia.
London and Toronto-listed Eco said it had filed for a drilling permit for an exploration well on its Osprey prospect in the Cooper Block.
Eco has already studied several thousand kilometers of 2D seismic and has completed a 1,100 kilometer 3D Survey on Osprey.
Eco has a 32.5% stake in Cooper and is the licence operator.
Project partners include Tullow Oil, AziNam and Namcor.
Colin Kinley, Eco's chief operating officer, said: "We are confident in the detailed and conservative work carried out thus far on the Osprey lead on Cooper by our own team and that of our partners and we continue to advance our learnings in the region through the interpretation of our own four blocks and through our partnership ties to the other block holders in the Walvis Basin.
"Namibia has witnessed a resurgence of interest and activity during 2017 and we see this continuing into 2018 with a number of majors and independent E&P companies undertaking drilling activity in the blocks surrounding Cooper Block, including wells announced by Tullow Oil and Chariot Oil & Gas in the offsetting blocks to Eco's acreage."
Recommended for you

Africa Oil rides expectations with drilling in Namibia, Nigeria