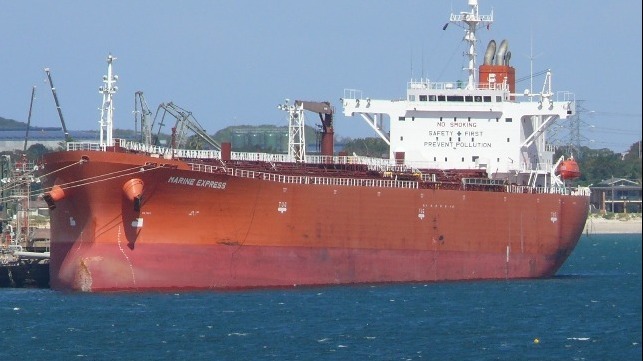 An oil tanker carrying 22 Indian crewmen has gone missing off the coast of West Africa.
India's Extrernal Affairs Minister Sushma Swaraj confirmed late on Sunday that the tanker – Marine Express – went missing off the coast of Benin in the Gulf of Guinea.
The area is rife with piracy, and comes less than a month after another tanker, MT Barret, was hijacked. Its crew was released after a ransom was paid.
The country is now seeking the help of Nigerian and Benin navies to assist the search for the Mumbai-owned Marine Express.
Ms Swaraj tweeted: "Merchant Ship Marine Express with 22 Indian nationals is missing off the Coast of Benin in the Gulf of Guinea.
"We are making all out efforts in coordination with Nigerian and Benin naval authorities to trace the missing ship. We have set up a Helpline no.(+234)9070343860."
13,500 tonnes of oil is being carried on board the ship which is managed by Anglo-Eastern, who confirmed last contact with the ship was on Thursday.
The company tweeted: "We regret that contact has been lost with the AE-managed MT Marine Express while at Cotonou, Benin. Last contact was at 03:30 UTC, Feb 1. Authorities have been alerted and are responding. Our top priority is the safety of the crew, whose families have been contacted. Updates TBA."