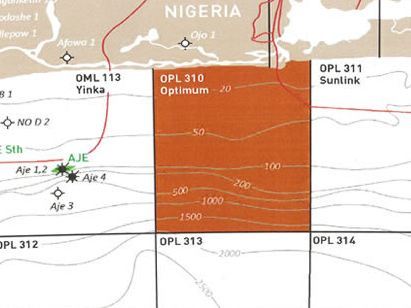 London-listed Lekoil is to take legal action to speed up the process of acquiring shares in an exploration license off Nigeria.
Lekoil originally farmed in to Afren Investments Oil and Gas (Nigeria) Limited's (AIOGNL) OPL 310 license in 2013, acquiring a 17% stake.
Afren went into administration in July 2015, and Lekoil made an agreement with its administrators to acquire its 22.86% stake in OPL 310.
An application for the transfer of the interest was made in January 2016, and the firm was told in March by the Ministry of Petroleum Resources that the necessary due diligence would be conducted that month.
However, Lekoil says that process has not taken place and is yet to be rescheduled and is applying to the Federal High Court to expedite the process.
In a statement, the firm said: "To date, not received Ministerial Consent for its acquisition of the additional 22.86 per cent interest in OPL 310 or a satisfactory explanation of why such consent has not been forthcoming.
"As a result, the Company has taken the decision to apply to the Federal High Court for a declaration that is expected to expedite the consent process, and preserve the unexpired tenure in the licence."
OPL 310 contains the Ogo oil and Gas discovery off the coast of Lagos found in 2013.
It is estimated to hold reserves of 770 million barrels of oil equivalent.
Recommended for you

Savannah steps in to prop up Lekoil in subsidiary tussle