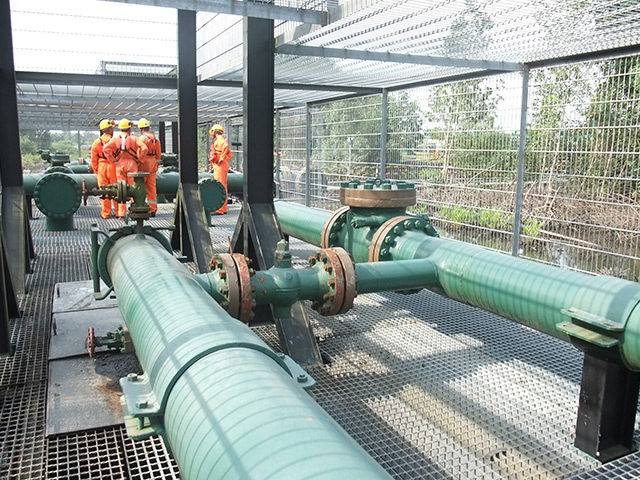 Africa-focused producer Eland Oil and Gas said today that the initial borrowing base for its lending facility has been raised to $70million from $40million.
Eland, which has a base in Westhill, Aberdeenshire, has a facility with Standard Chartered Bank, The Mauritius Commercial Bank and Mercuria Energy Trading.
The funds will be used to pay for the remaining infill wells on the Opuama field in Nigeria, where production is expected to grow to in excess of 30,000 barrels per day in the first half of 2018.
Eland's current cash position is $35.6 million. 
Eland chief financial officer Ronald Bain said: "The exceptional increase in headroom, which equates to the size of the existing facility, from the introduction of the Opuama-8 well shows the hugely accretive quality of each new well drilled on the OML 40 asset and the significant growth in value they bring to stakeholders.
"The company continues its preparations to refinance the reserve based lending facility in 2018 into a longer-term facility based on Opuama's full production potential and future OML 40 development."
Recommended for you
X

Rig en route to three well job for Echo Energy