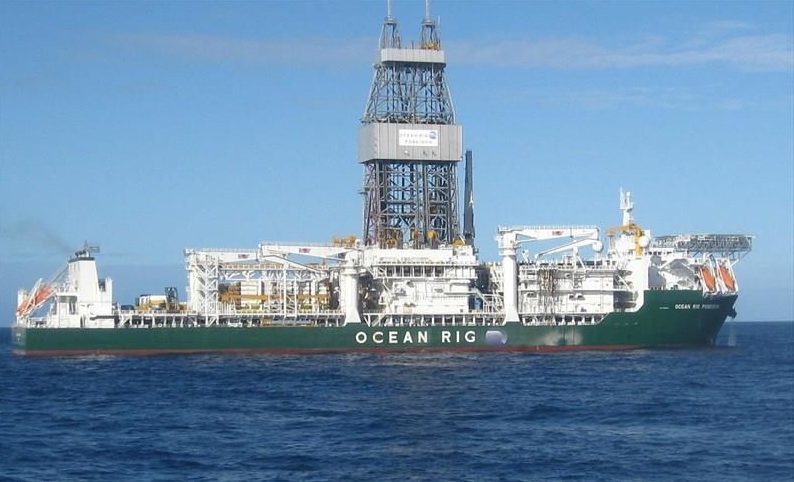 Chariot Oil and Gas has booked the Ocean Rig Poseidon to drill one firm and one optional well off Namibia.
London-listed Chariot expects drilling to get under way towards the end of this year.
The Guernsey-headquartered firm owns 65% of the Central Blocks licence offshore Namibia.
Prospect S is one of five dip-closed structural traps totalling 1.76 billion barrels of gross mean prospective resources that have been identified in the Upper Cretaceous turbidite clastic play fairway.
A further two higher risk-reward stratigraphic traps totalling 885 million barrels of gross mean prospective resources could be de-risked through the calibration of the 6,100 km2 of proprietary 3D seismic data on the Central Blocks with the result of the Prospect S well.
Chariot chief executive Larry Bottomley said: "We are pleased to have secured the high performance Ocean Rig Poseidon drillship for the Prospect S well in Namibia. Operational plans are now well advanced for the first deepwater drilling in our Central Blocks licence in Q4 2018. We are continuing to take every advantage of the current historic low cost drilling environment as well as maximizing any further cost synergies by cooperating with other drilling operations in Namibia.
Our farm-out discussions are ongoing, strengthened by this well having already been fully funded, and we look forward to introducing new partners to share the costs and also the significant rewards of a discovery on Prospect S, and to accelerate the optional drilling on the transformational follow on potential."
Recommended for you

United abandons Egypt well, moves rig to ASH field