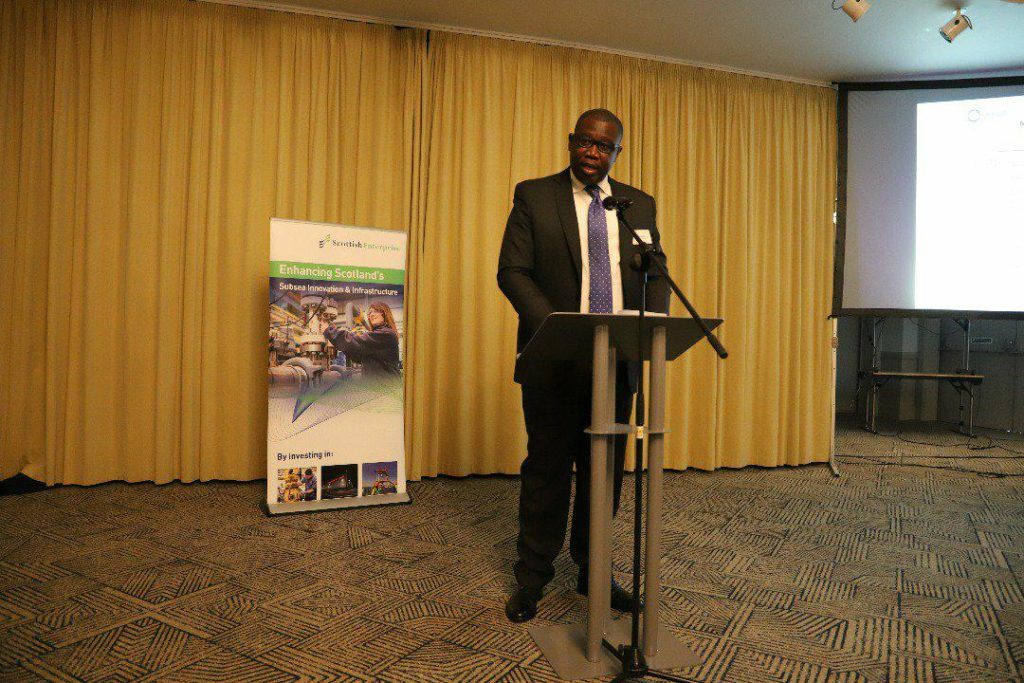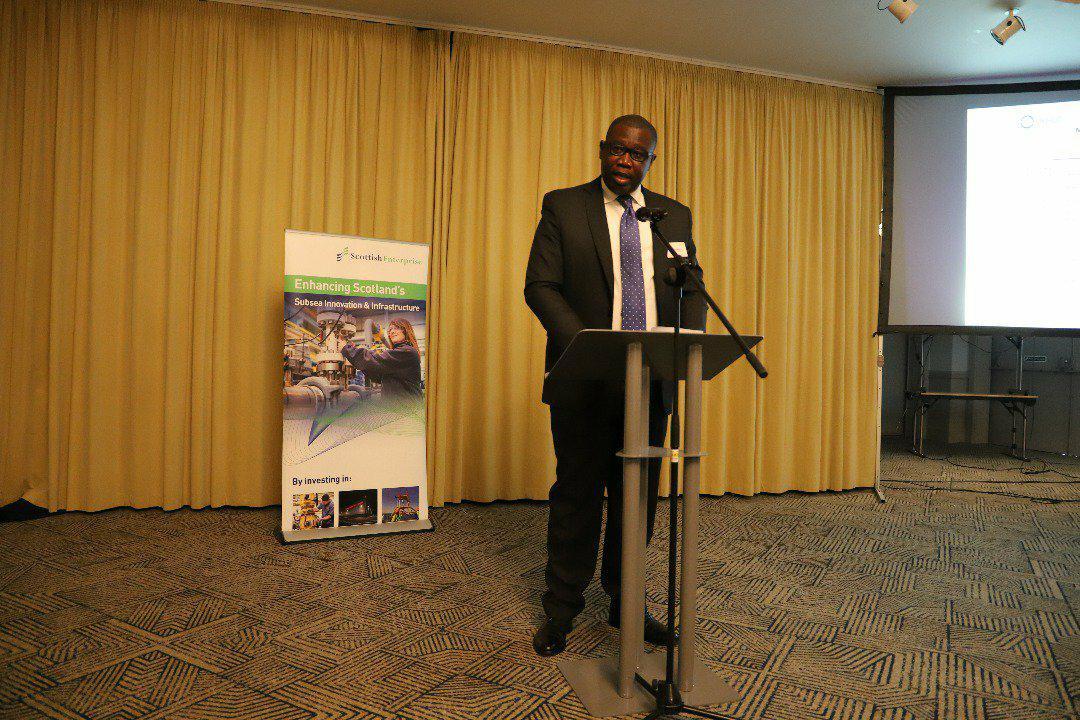 The chief executive of Ghana's Petroleum Commission has said Aberdeen will play a "vital part" in the country's upcoming "oil boom".
Egbert Faibille Jr. has been leading the Ghana's largest ever trade mission to Scotland.
Representatives of around 50 Ghanaian firms came to an event in the city yesterday, organised by the Aberdeen and Grampian Chamber of Commerce, pairing up with firms in the UK oil and gas sector.
Ghana is set to award nine licensing rounds in the lead up to next April, with opportunities for "supermajors, contractors and service providers".
UK-based Tullow energy already has operations in the country, developing the Jubilee field off the country's coast.
Italy's Eni and Kosmos Energy are also in place in the country.
Ghana's laws mean any company wishing to execute a contract in its upstream sector has to create a joint venture with an indigenous Ghanaian company, with the latter getting at least 10% equity.
Mr Faibille hopes Aberdeen-based firms can help.
He said: "Aberdeen is a very integral part of our plans. We'll keep looking to Aberdeen, to Scotland and the wider UK for their needed expertise to drive our oil and gas sector.
" We are on the cusp of an oil boom. If things go right as we anticipate, the licensing rounds and awards will take us to a point where when major discoveries are made.
"Ghana is the place to be, and has a huge potential for the upstream sector.
"We don't want companies to regret the fact that they did not take giant steps into Ghana.
"This is an opportune time and the Petroleum Commission and the government of Ghana stands to help companies from friendly nations like Scotland and the UK to make the necessary inroads into our oil and gas upstream space."
Recommended for you

West of Shetland: The projects in the UK's oil and gas hotspot