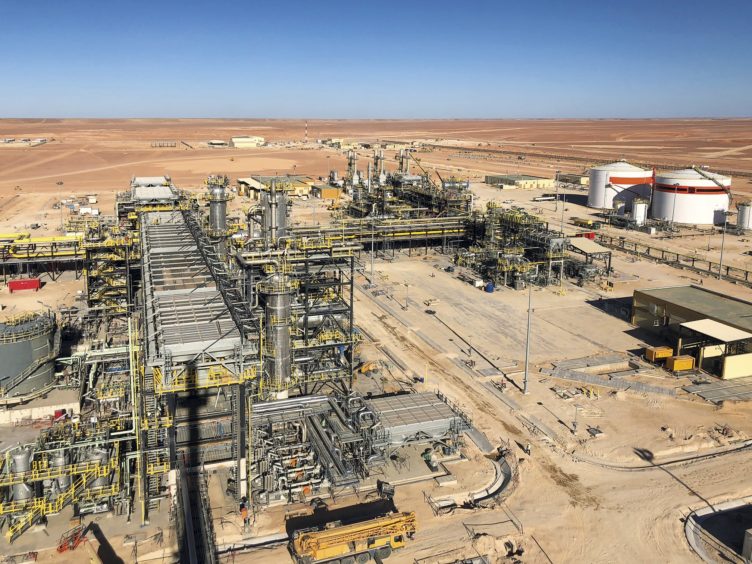 Neptune Energy has announced the export of first gas from the Touat development in Algeria.
The project will be in production for more than 20 years and represent around six percent of Algeria's total gas exports.
The development, Neptune's first co-operated project in North Africa, consists of 19 development wells and a gas treatment plant with a gathering network and export pipelines.
Touat lies near the Adrar province, around 870miles southwest of Algiers, and will deliver around 75,000 barrels of oil equivalent per day in gross production at its peak.
It is led by Groupement Touat Gaz (GTG Partners), consisting of Neptune Energy Touat (65%) and Algerian government-owned energy firm Sonatrach (35%).
The project has involved Sonatrach constructing a connection to the main GR5 pipeline which will bring gas to the Algerian town of Hassi R'Mel, around 500 miles to the north.
The GR5 link also provides capacity for Total's Timimoun, which began producing in March 2018, and the Reggane Nord field, which started in December 2017.
Neptune chief executive Jim House said: "We have made significant investment in the Touat project and this milestone represents a series of firsts for our business; the first North Africa project we have seen over the line and the first we have taken forward as an operator in the country, alongside our partner Sonatrach.
"Algeria is of great strategic importance for our global gas production portfolio and this development underlines the substantial commitments we have made to both enhancing our footprint in the country and to building on our strong, long-term relationship with our partners."
Neptune began working with Algeria's state-owned Sonatrach on Touat in 2002. Following exploration and appraisal, a development plan was filed in 2009.
An engineering, procurement, construction and commissioning (EPCC) contract was awarded to Tecnicas Reunidas in August 2013. At this point, production was forecast to begin in late 2016.
Neptune said with phase one complete, it is now moving to the remaining eight fields through phase two, which will help maintain plateau production of 450 million standard cubic feet of gas per day for "many years to come".
Recommended for you

Reports: Chevron eyes Algerian shale entry