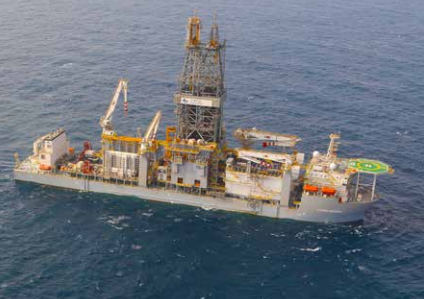 BP has had further success off Senegal, with its Yakaar-2 appraisal well finding more gas.
The super-major's partner, Kosmos Energy, reported that the well had found around 30 metres of net gas in high-quality Cenomanian reservoir, similar to the Yakaar-1 exploration well.
The well was drilled around 9 km from the Yakaar-1. The result gives the companies involved more confidence in the southern extent of the field. The well was drilled in around 2,500 metres of water, reaching a total measured depth of around 4,800 metres.
The well was drilled by the Valaris DS-12 rig. Next, the rig will move to Mauritania to drill the Orca-1 exploration well.
Success at Yakaar-2 continues the 100% success rate on the inboard Mauritania-Senegal gas trend. Kosmos said the result had provided support for the view that the Yakaar-Teranga resource was world scale. Plans for the development of these gas finds include a floating LNG (FLNG) export plan and supplies for domestic consumption.
BP took the final investment decision (FID) on the Mauritania-Senegal FLNG plan in December 2018. The Greater Tortue Ahmeyim LNG project will produce around 2.5 million tonnes per year, with first gas expected in 2022. There are expansion plans for a hub on Yakaar-Teranga and one on Birallah. The Orca well, which is expected to be spudded in October, would go to supporting the Birallah hub.
The first phase will provide domestic gas and data for the producers, the US-based company said. Senegal launched a development plan in 2014, with Kosmos saying gas from the offshore fields would go to supporting this.
Senegal signed a deal with Penspen and MJMEnergy in early August on a gas-to-power study, with backing from the International Finance Corp. (IFC). Penspen is to assess the gas networks and provide a design for new infrastructure. MJMEnergy is to focus on the gas markets and business requirements for a new public-private gas network company.
Kosmos has said it intends to sell down its stake in the project. It is seeking a carry for its development costs, in order to focus on its expertise in exploration.
Recommended for you

Smoke and mirrors in Indonesia as giant gas projects struggle