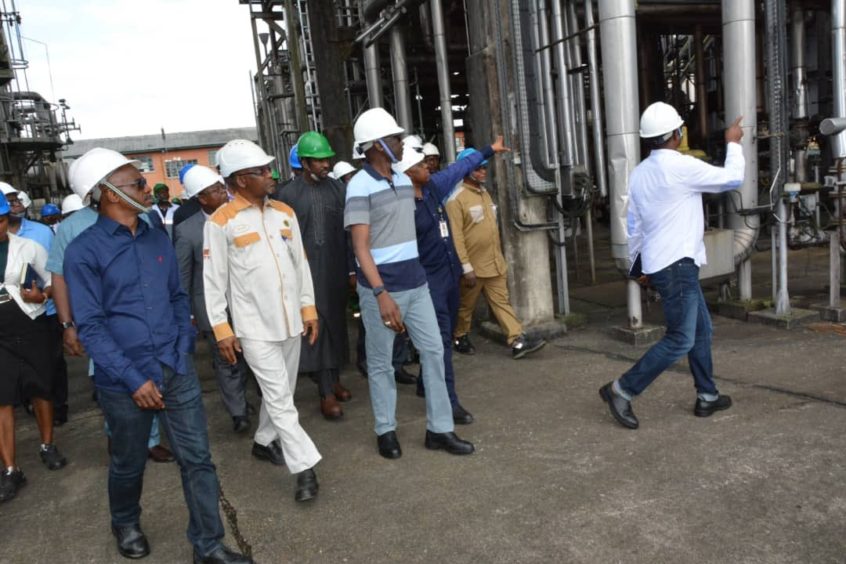 Nigeria is set to make a fresh push into rehabilitating its poorly performing refineries, Nigerian National Petroleum Corp. (NNPC) head Mele Kyari said on the weekend.
The official was visiting the Port Harcourt refinery on September 21. Kyari said there had been enough excuses and that work on the plants would begin by January 2020. The plan is for the refineries to be back at peak capacity in 2022.
"We are on course," Kyari said, the NNPC team was "determined to make the refinery work."
Nigeria has four refineries, with a nameplate capacity of 445,000 barrels per day. In June, the last month for which data is available, consolidated capacity use was 2.14%. This was based only on the Kaduna facility, the others being offline. Kaduna was running at 8.7% of capacity.
According to NNPC's accounting, the refineries had an operational deficit of 17.42 billion naira ($48 million) for June.
Because of the country's poorly functioning refineries, it organises fuel imports under a system known as direct sale, direct purchase (DSDP). The current round of swaps under this programme will run until September 2020, but Kyari acknowledged in an interview with Bloomberg at the beginning of the month that this would be extended until the refineries were fixed. At that point, Kyari was reported as saying this would take place in 2023.
Italy's Tecnimont and Tecnimont Nigeria won a contract to carry out a complete integrity check and equipment inspection on the Port Harcourt complex in March. The first phase was to take six months to assess the site. The second phase is to carry out a full rehabilitation of the complex, which holds two refineries with total capacity of 210,000 bpd.
The second phase is dependent on the successful completion of the integrity check and will be carried out by the Italian company, and its Nigerian subsidiary. This has the aim of boosting capacity to at least 90%. Nigeria's The Guardian newspaper reported a Tecnimont official as saying the results of the first phase would be delivered within the next three weeks.
Kyari's plan is ambitious. A number of rehabilitation projects have been proposed for Nigeria's refineries and have failed to make much progress. Turnaround maintenance (TAM) on the plants has been neglected leaving them in a poor state.
The previous minister of state for petroleum, Ibe Kachikwu, set out a number of plans for the refineries, none of which came to fruition. In 2018, Kachikwu predicted the country's refining capacity would be 1.1 million bpd in 2020. A major increase is due to come from the Dangote refinery, in Lekki. This will have 650,000 bpd of capacity but has also been delayed. Most recently, company officials have said they expect to begin processing crude by the end of 2020.
Recommended for you

Report: Nigeria's production shortfall disrupts fuel imports