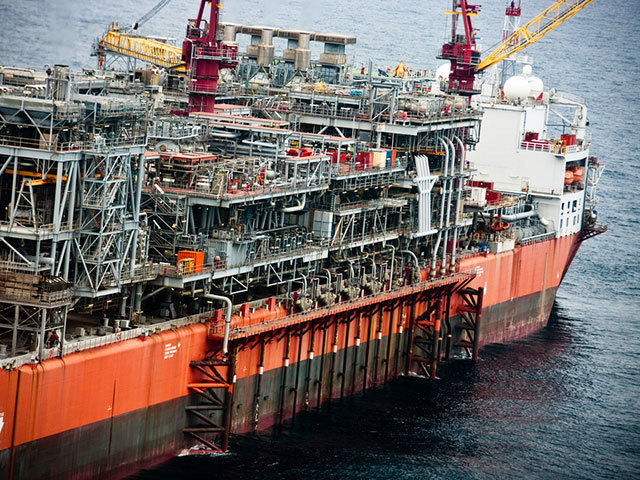 A new bill increasing taxation on Nigeria's oil industry would drive a decline in deepwater production of around 20% by 2023, industry group Oil Producer Trade Section (OPTS) has said.
A note from the group provided to Energy Voice said the Deep Offshore and Inland Basin Production Sharing Contracts (Amendment) Bill 2019 intended to bring in an additional royalty when prices are above $35 per barrel. The royalty would start at 0.2% and increase up to 29% as oil prices increase.
The Nigerian Senate passed the bill on October 15. The House of Representatives sent the bill to Nigerian President Muhammadu Buhari on October 30. The president has previously spoken in support of the bill, saying he wanted it to pass as soon as possible.
The proposed bill, OPTS said, would prevent around $15 billion of investment in the deepwater, driving the decline by 2023. "Nigeria has one of the least competitive deepwater fiscal terms in Africa", the report said, with states such as Egypt, Angola and Ghana all offering more attractive terms for investors offshore. Passing the bill into law would be another disincentive for companies, "further eroding Nigeria's global competitiveness".
Senate president Ahmad Lawan has said the bill was intended to "produce a win-win situation" for the government and companies, calling for more investment from companies.
OPTS' analysis suggests the amendment bill would add around 3-10% to current deepwater royalty rates, at prices of $50-80 per barrel. The government would receive more tax in the short term but will deter investments for longer term increases.
The bill also puts forward a five-year review cycle for PSCs, "which contradicts the principle of contract sanctity", the group continued, saying deepwater plans require stable terms for at least 20 years.
Rather than increasing royalty rates, the government would do better to encourage additional production, OPTS said. Legislative certainty, competitive fiscal terms and a conducive business environment would all work to attract investments, it said.
The government currently receives around 60-70% of deepwater revenues, from tax, royalties and the share of production that goes to Nigerian National Petroleum Corp. (NNPC). Since deepwater production began in 2001, Nigeria has earned around $115 billion, OPTS said.
PSCs offer an attractive option for Nigeria – and other countries – in that the risk is taken on solely by the companies doing the work. NNPC has struggled to pay its bills for its joint ventures so PSCs offered a way to secure production and tax revenue without troubling the state's coffers. These have been successful but there was a clause in the original law on PSCs saying terms should be reviewed when oil prices were over $20 per barrel.
The Nigerian government's 2020 budget sets out spending plans of 10.33 trillion naira ($28.6 billion) in early October. Shortly after setting out these plans, Nigerian Attorney General Abubakar Malami said PSCs had failed to collect around $62bn from IOCs as a result of the failure of the PSC review mechanism.
The deepwater is expected to contribute around 780,000 barrels per day during 2019, the analysis said. Under the more modest 0.2% increase, production in 2023 would fall to around 600,000 bpd. A 2% increase would see this level decline to 554,000 bpd by that point, dipping below 300,000 bpd 2025.
OPTS' members operate around 90% of Nigeria's production, ranging from indigenous companies to Shell Petroleum Development Co. (SPDC) and Mobil Producing Nigeria (MPN).
Recommended for you

Nigeria's Seplat spent $450mn with firms tied to founders