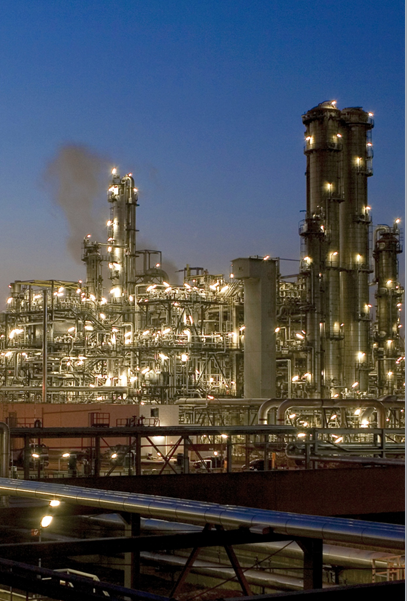 Tunisia has recently elected a new president, demonstrating the strength of its democratic institutions. The country's hydrocarbons industry continues to struggle, though.
Tunisian President Kais Saied was sworn into office last week following his surprise election. The president, a former academic, was largely unknown before his run and is seen as untarnished by the country's politics.
"Tunisia is on the right path democratically and it stands out from its neighbouring countries," Crystol Energy's Carole Nakhle told Energy Voice. The country has brought "in transparency after years of opacity" during the dictatorship of Zine al-Abidine Ben Ali, who was deposed in the 2011 revolution.
In the second round of voting in the presidential election Saied ran against Nabil Karoui, a businessman. During the election period, Karoui was in prison on charges of money laundering and tax evasion. Saied halted campaigning while his opponent was in prison in order to not gain an unfair advantage.
While the new president came to power on a swell of support from young backers, his actual policy plans are unclear.
"It is not yet clear what Tunisia's new president stands for," Hamish Kinnear, a senior analyst at Verisk Maplecroft, told Energy Voice. "He is conservative, in the sense that he believes in strong institutions and is socially conservative" and believes in "giving municipalities more democratic power and strengthening anti-corruption bodies", which were key goals of the 2011 revolution. "At least some of Saied's appeal lies in this lack of certainty about what he wants – he is a blank slate on which people can paint their hopes and expectations."
Tough talks
Tunisia has modest reserves and has struggled in recent years to attract investment to its upstream. In order to compensate for this, it must overhaul its legal framework. "The geology is tough and there is heightened political risk. Investment is unlikely to come unless there are more lenient terms to compensate for the challenges," Nakhle said.
While there are challenges, some activity is ongoing in Tunisia. Mazarine Energy and ETAP announced an oil discovery in central Tunisia, with the Sidi Marzoug-1 flowing at more than 2,000 barrels per day of oil, which followed two discoveries drilled on the permit in 2015.
In particular, contractual arrangements and the share held by Entreprise Tunisienne d'Activités Pétrolières (ETAP) were singled out by Nakhle, who has recently completed a review of the country's fiscal regime, as the greatest problems for investors in Tunisia. "Scattered and inconsistent terms require a lot of work to make it attractive to companies – but these reforms will also make administration easier for the government."
There is a broad-based sense that laws on the sector must be changed, but there are differences of opinion. Kinnear noted that changes would be likely to attract investment, but progress would only come once a new government has emerged. No party has an outright majority so some delicate politicking will be required to build a coalition, with the Ennahda party having the most seats.
"The Union Générale Tunisienne du Travail (UGTT) will likely object to changes that give foreign companies easier access to national reserves of oil and gas or give them tax benefits," Kinnear continued.
There are also divisions within the parliament over whether too much, or too little, has been given to companies.
From an external perspective, it is clear Tunisia is missing out on potential investments at a time when other countries are taking steps to become more attractive.
Divisions among the politicians mirrors broader concerns among the people. Transparency is written into the Tunisian constitution but this alone is not sufficient. "There is a need for education beyond transparency though, it is not just enough to be able to read the contracts, people must understand them," the Crystol executive said.
A sense that hydrocarbon companies have taken advantage of Tunisia has fed into popular discontent, particularly in the country's economically disadvantaged south. The Kamour movement broke out in 2017, shutting down most of the country's oil and gas production, and there was a brief recurrence of protests earlier this year.
In order to tackle the problem in 2017, the government struck a deal with protestors, promising more jobs and investment, while soldiers were also brought in to defend infrastructure. The outbreak this year was driven by complaints that the government had failed to follow through on its commitments, Kinnear said. "The lid is on the problem in the short term but in the longer term there are still the drivers of discontent, in mass unemployment and lack of opportunities."
OMV's Nawara gas project began producing in August from a field in the south. Following a discovery in 2006, development work began in 2008. The project includes a 2.7 million cubic metre per day central processing facility (CPF) and a 370 km pipeline, running to Gabes, where a gas treatment plant is located. According to the Austrian company, Nawara will account for around 11% of Tunisia's gas consumption during its lifespan.
Nawara was supposed to begin producing in 2016 but delays, including social unrest in Tunisia's south, pushed this back. The total cost of the project is around $1.1 billion. Completion of the development demonstrates an important success story for Tunisia. While there is potential for further expansion and more discoveries, investors will be sitting back and waiting for regulatory certainty to emerge before committing.
Recommended for you

Eni celebrates Tunisia PV start