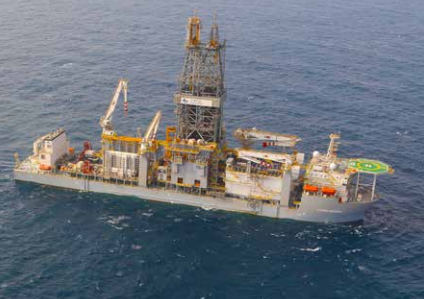 Kosmos Energy notched up $16 million in net income for the third quarter, while also celebrating a discovery offshore Equatorial Guinea.
Cash from operations reached $178mn, while free cashflow was $70 million. The company reported a net loss of $126.1mn in the third quarter of 2018, while cash from operations was $89.8mn. Revenues in the recent quarter reached $357mn, from $215.3mn a year ago.
"Kosmos continued to build momentum in the third quarter with strong free cash flow delivery and exploration success," said Kosmos' chairman and CEO Andrew Inglis. He noted the recently reported success offshore Mauritania and Senegal, as increasing gas in place expectations to "the top end of our 50-100 tcf [1.42-2.83 trillion cubic metre] range. Furthermore, our first infrastructure-led exploration well in Equatorial Guinea was successful and we expect this to further enhance the value of our Equatorial Guinea acquisition."
The S-5 well was drilled in late October, in Equatorial Guinea, finding around 39 metres of net oil pay in a Santonian reservoir. This was drilled based on the 3D seismic the company shot in 2018. Kosmos has described the well as "infrastructure-led exploration" (ILX), within tieback range of the Ceiba floating production, storage and offloading (FPSO) facility. It was drilled in around 800 metres of water and reached a total measured depth of 4,400 metres.
Equatorial Guinea released a statement welcoming the result. "We are very excited about the results of the S-5 well, the first well drilled in this ongoing exploration campaign. The discovery is a strong validation of our strategy to replace oil reserves by exploring the highly prospective oil basins like Rio Muni. We are eager to establish more oil prospects in offshore Equatorial Guinea," said Equatorial Guinea Minister of Mines and Hydrocarbons Gabriel Mbaga Obiang Lima.
Net production to Kosmos was 68,800 barrels of oil equivalent per day, of which 31,500 bpd came from Ghana, Equatorial Guinea contributed 11,500 bpd and the US Gulf of Mexico 25,800 boepd.
Work on the Jubilee gas enhancement plan, in Ghana, was due to take place in the fourth quarter of this year, but has been pushed back to early 2020 by operator Tullow Oil. This was intended to increase gas handling capacity to more than 180 mmcf (5.1 million cubic metres) per day, which would have boosted oil production.
Kosmos is working with BP on a floating LNG (FLNG) scheme, offshore Mauritania and Senegal. The Tortue LNG plan is around 15% complete, it said. There are also early stage design plans for second and third phases, which would increase the hub's capacity to 10mn tonnes per year.
The company's production was sold for $59.13 per boe, excluding hedging, with production costs of $15.83 per boe and depletion and depreciation at $24.29 per boe. Exploration expenses were $23mn, while capital expenditure was $107mn. Kosmos expects capex to be $425-475mn this year, from $385mn in 2018.
The company has also been working on ILX wells in the US Gulf of Mexico, although the recently concluded Moneypenny drilling was unsuccessful.
Recommended for you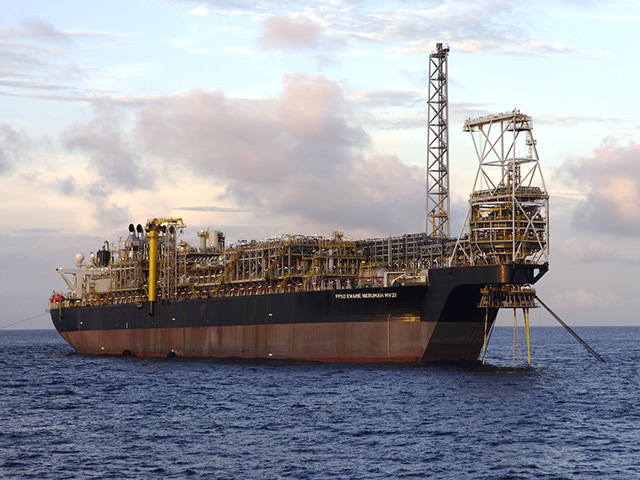 Big fields get bigger: Kosmos focuses on Jubilee near term