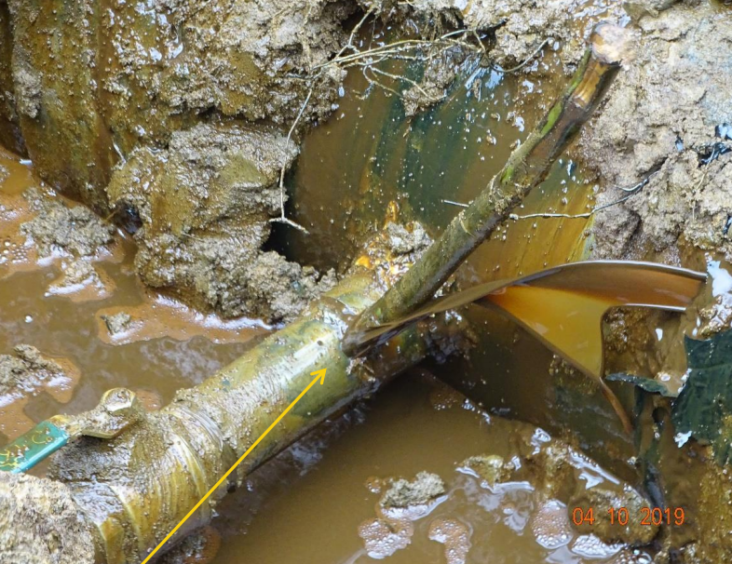 Nigeria loses 138,400 barrels per day of crude, around 7% of its total production, to theft, spills or shut-in production, according to a report from the Nigerian Extractive Industries Transparency Initiative (NEITI).
The problem is "neither hypothetical nor episodic. It is real and endemic," the report said. Steps should be taken on a number of fronts to tackle the problem, it said, including "fingerprinting" of oil in tandem with the international community and improved leak detection and cut-off systems for pipelines.
Nigeria has lost more than 505 million barrels of crude, and 4.2 billion litres of products, from 2009 to 2018, according to NEITI. The cost to the country comes to $40.06bn and $1.84bn respectively, equivalent to $11.47mn per day for 10 years.
In addition to the monetary loss related to crude and products, companies must pay to repair pipelines and there is an environmental impact. The NEITI report said companies had been forced to spend 363bn naira ($1bn) between 2014 and 2016.
There has been a wide range of figures on lost Nigerian production over the years. A Chatham House report in 2013 put the figure at 100,000 bpd, while some private studies have suggested the figure could be as high as 400,000 bpd. NEITI began requiring companies to report losses in 2009.
The report noted there was no particular trend or direction for lost oil in Nigeria. In 2016, 101.05mn barrels were lost, equivalent to 277,000 bpd, while in 2018 this was only 17.46mn barrels, or 48,000 bpd. NEITI has not received data for 2019 but did cite a report from the National Economic Council (NEC) putting losses at 22mn barrels in the first six months, around 120,000 bpd.
There continues to be a lack of transparency in Nigeria's oil sector. The government relies on operators to provide data and there is no independent verification. The country launched a case in 2016 accusing companies of under declaring oil shipments and seeking $12.7bn in compensation.
Nigeria has tried a number of strategies to tackle its oil loss problems. Various laws have been passed in an attempt to stem the flow, including a 1975 act sanctioning the death penalty for pipeline sabotage, although only on lines carrying products rather than crude. At the other end of the scale, a 1984 law banning ships from unauthorised loading gives a penalty of just 100 naira ($0.28) – or six months in prison.
In most instances where the authorities attempt to tackle theft, the suspects are charged under the Economic and Financial Crimes Commission (EFCC) Act. Looking at a sample of cases, NEITI found that it was focused on the theft of products, rather than crude, and less than 2% of convictions ended in a compulsory jail sentence.
A special security team should be set up to focus solely on the problem of stolen crude and pipeline sabotage, NEITI said. The Joint Task Force (JTF), which is currently tasked with providing security in the Niger Delta, has too broad a remit.
Among the strategies suggested by NEITI was calling for the Department of Petroleum Resources (DPR) to put molecular markers into products. This would then allow the authorities to trace where such supplies go.
One way in which companies have tried to improve security has been through the provision of contracts to local communities. While this has not performed as well as has been hoped, NEITI said there is real potential for this to tackle disruptions. Operators can provide communities with the opportunity to have equity ownership of assets. This should work out so "the community would bear part of the cost of lower production and also experience the benefit of increased production due to fewer disruptions to production. In other words, the communities should be given a skin in the game."
Recommended for you

CNR International announces 'special dividend' as oil profits continue swell