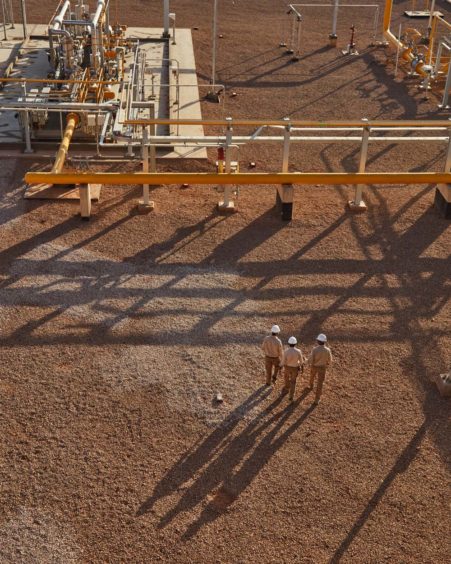 Sonatrach's new head was installed on November 17, with Kamel Eddine Chikhi replacing Rachid Hachichi at the top of the Algerian energy company.
Algerian President Abdelkader Bensalah appointed Chikhi as chairman and CEO on November 14. Bensalah, who has held the presidency on an interim basis since the removal of Abdelaziz Bouteflika in April. The country is due to hold presidential elections on December 12.
The same day Chikhi was appointed to his new role, the legislature approved a new hydrocarbons bill. This gives better fiscal terms, although Sonatrach will retain its mandatory 51% stake in all projects.
Speaking at the ceremony to assume office, Chikhi noted the importance of meeting local demand. Algeria's oil and gas reserves have been declining for the last 10 years, he said, while Sonatrach's primary responsibility is to renew these. Discoveries must be developed and production maintained, in the medium term, while more needs to be done in the longer term to increase reserves.
Sonatrach must make "better use of our production potential to respond to growing national needs, and to keep our traditional international markets, especially natural gas", Chikhi was reported as saying by the El Watan agency. Petrochemicals were also cited as a potential growth industry by the new Sonatrach head.
The new Sonatrach head comes in as concerns rise about the sustainability of Algeria's supply and demand. There have been warnings that, by 2025, the country's hydrocarbon earnings could be substantially reduced and exports of gas may end by 2030.
Chikhi replaces Hachichi, who was installed in April, who replaced Abdelmoumene Ould Kaddour. The latter had held his position since 2017 and was seen as too close to the Bouteflika regime.
The new Sonatrach head had previously served as director and advisor at Sonatrach, previously being involved in the company's upstream partnership work.
While the government is taking steps to shore up foreign interest in Algeria's resources, there remain problems on the local level, with protests continuing against. Demonstrations have highlighted the lack of legitimacy that the current government has, raising concerns about the hydrocarbon law's prospects.
There are a number of options to increase Algeria's supply, the first of which will be attracting foreign investment. Increasing recovery and tapping new resources, such as shale gas, also offer opportunities.
Recommended for you

Reports: Chevron eyes Algerian shale entry