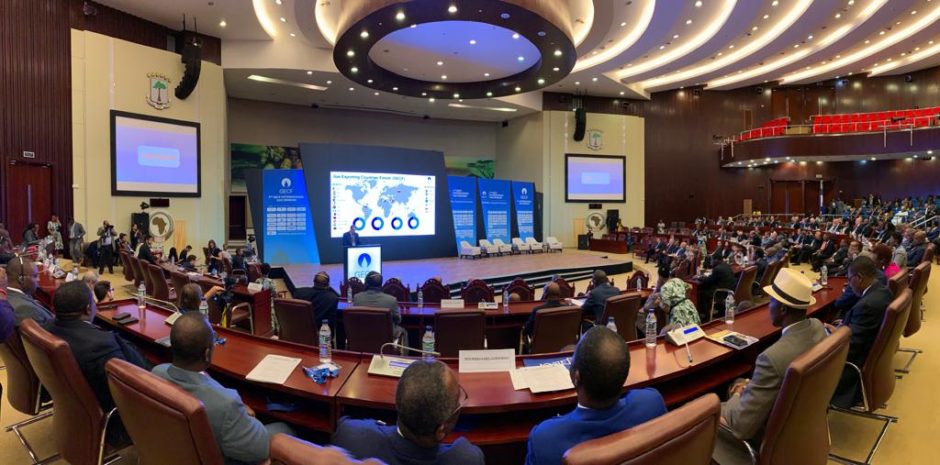 The Gas Exporting Countries Forum (GECF) has wrapped up in Malabo, bringing to a close a global discussion on the use and development of gas.
In particular, the forum gave African states an opportunity to highlight some of the areas they are working on and how best to pursue co-operation. According to a model put forward by GECF, gas will be the only fossil fuel to increase its market share to 2050. Playing a key role in this will be Africa, which will more than double its gas production by 2040, providing 9.2% of the world's output, or more than 505 billion cubic metres.
Gas will "help us meet the objectives of sustainable development and the energy transition for our country, for Africa and for the world," said Equatorial Guinea Minister of Mines and Hydrocarbons Gabriel Mbaga Obiang Lima. "We are working on the gradual implementation and exploration of various gas fields. All of the work that we are doing is in line with the policies that the international community is asking us to have for fossil fuels. We want to protect the environment and provide for the needs of remote communities in rural Africa."
Algeria, Nigeria
Algeria's Sonelgaz signed a memorandum of understanding (MoU) with Equatorial Guinea's Sonagas on gas transmission, distribution and energy efficiency.
Sonelgaz' president and CEO Chaher Boulakhras and Sonagas' general manager Juan Ondo Ndongo signed the agreement, in a ceremony witnessed by Algerian Minister of Energy Mohamed Arkab and Equatorial Guinea's Obiang Lima.
"We are ready to strengthen Equatorial Guinea's capacities in all the subjects that require it, and, conversely, we are expecting a lot of collaboration so that Equatorial Guinea can share its wide knowledge in the gas sector," said Boulakhras.
Nigeria National Petroleum Corp.'s head Mele Kyari was in attendance, speaking in support of gas as playing a part in the pursuit of the Sustainable Development Goals (SDGs). More than 90 million people in Nigeria, 55% of the population, do not have access to grid electricity, he said.
Kyari also took the opportunity to say a final investment decision (FID) would come on Train 7 at Nigeria LNG (NLNG) in December. The decision had been expected by the end of October but the partners are understood to be pushing for modifications to the tax take. This additional train would have 8 million tonnes per year of capacity and should be operational in 2024.
Options
The gas industry is not doing enough, was the message from Shell's former vice president for South America and Africa Mounir Bouaziz. "There are many areas where gas demand is unmet," he noted during a panel discussion at the GECF, and this failure drives many consumers to continue relying on coal or petroleum products to generate power.
Flaring of gas is a waste of energy and also contributes to emissions. "The industry is making excuses. [Gas] is the most available and pragmatic solution to significantly reduce CO2 in the world," he said. LNG can serve remote locations and displace higher carbon fuels, including in the shipping industry.
The ex-Shell employee described Equatorial Guinea's plans for shuttling small amounts of LNG from Bioko to the mainland as a "model" project. "I believe this would be a solution to really accelerate gas penetration and not only in Africa."
Construction of small-scale import capacity is not a difficulty, but supply is more of a challenge, Bouaziz said, and require small tanker sizes, of 10,000 to 20,000 cubic metres. "There's not many of them in the world. There needs to be an investment in creating that fleet."
Recommended for you

NNPC 80% ready for an IPO, Kyari says