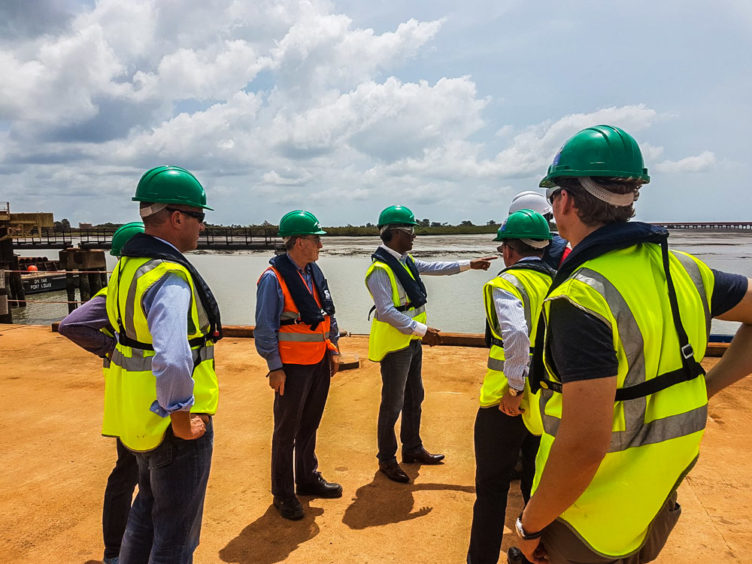 Africa Finance Corp. (AFC) has agreed to act as a co-developer of a small refining project in Guinea, via a joint development agreement with Brahms Oil Refineries.
The plan covers a 76,000 cubic metre crude oil storage, a 114,200 cubic metre refined product storage, various transportation infrastructure facilities and a 12,000 barrel per day modular refinery. The plant will be based in the Kamsar region, around 300 km from Conakry.
"We are delighted to work with Brahms to accelerate the development of this instrumental project in Guinea, an AFC member state. The Brahms refinery project will have a tremendous impact in the country's development," said AFC's senior director of project development Amadou Wadda.
Brahms Oil Refineries' CEO Daouda Fall described partnering with AFC as a "great milestone and brings us one step closer to our goal of reaching financial close in early 2020 and kickstarting construction. We will greatly benefit from AFC's experience in setting up and financing infrastructure projects."
The Brahms unit is part of Brahms Group, which is based in Switzerland. The plan will be executed via a local company, Société de Raffinage Guinéenne (SRG), which it established in 2011.
Brahms awarded front-end engineering and design (FEED) Work to SNC-Lavalin in July 2017. At this point, the company had hoped to reach a final investment decision that year. The Canadian engineers said the facility would produce diesel, gasoline and jet fuel, all of which would be sold the local market.
The AFC statement said the project would help Guinea achieve its "economic and developmental goals", which it said had been hampered a lack of refining capacity. Once producing, the refinery will have capacity to provide around one third of the country's needs.
The institution backed the Bel Air Mine, in Guinea, which began producing bauxite for export to China in 2018. It is also considering supporting a 33 MW solar project and various other mining plans.
A number of small-scale refinery projects have been proposed around Africa and failed, with the exception of plants constructed by Chinese companies, who offered a complete package from upstream exploration and development through to refining and transportation.
The Brahms plans is backed by local grandees, such as politician Ibrahima Fall, and had been linked to Nigeria's Muhammad Indimi, the head of Oriental Energy Resources, whose son Mustafa is a director at Brahms. Brahms also has a number of links to trader Ascon Group.
Recommended for you
X

DOF Subsea in talks over refinancing deal