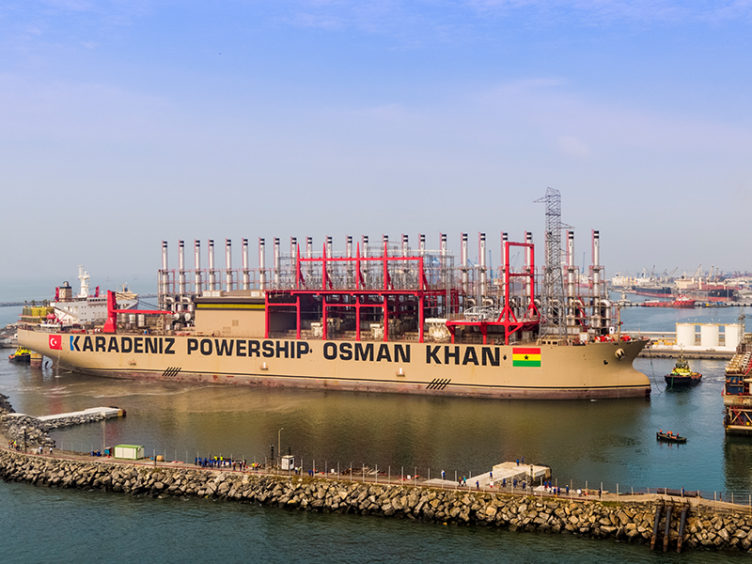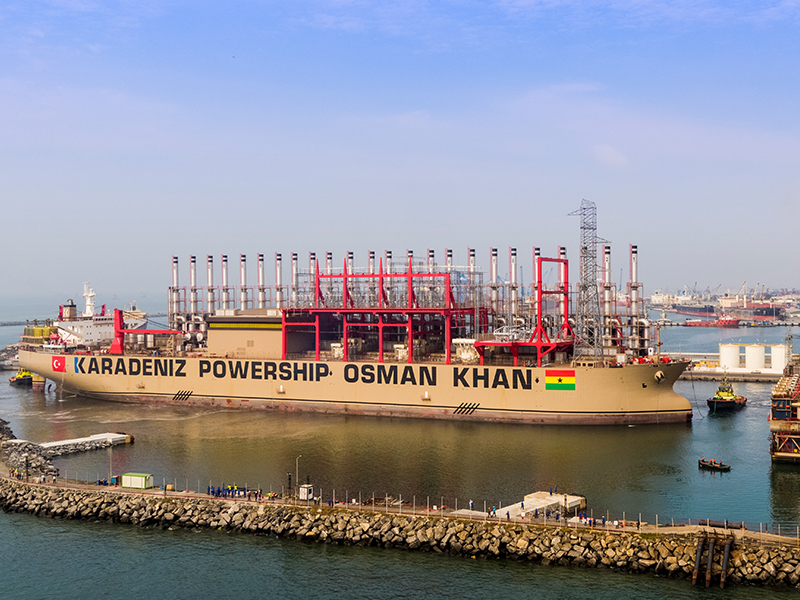 Ghanaian President Nana Addo Akufo-Addo has ceremonially launched the generation of electricity, using gas from the Sankofa field.
A statement from the presidency said it would save consumers $170.5 million per year. The 450-MW Karpowership will take around 50% of the gas that comes from Sankofa, a field operated by Eni. Ghana's Ministry of Energy has said this will save $480 million per year under the take-or-pay contract.
"We are looking at something in excess of $1 billion worth of savings in the generation of power via gas," said Akufo-Addo.
A deal was signed in 2014 on the deployment of the Karpowership vessel, which began operating offshore Tema in 2015. It moved from Tema to the Sekondi Naval Base in the first half of 2019. Before moving over to Sankofa's gas, the ship used heavy fuel oil. According to the Turkish company, the ship generates 26% of Ghana's power needs.
Akufo-Addo said gas produced by companies operating in the country "belongs to us. We are not paying for it. If it is ours, we should use it". Converting the Karpowership facility to run on gas allows the country to "reduce, to the barest minimum, or to eliminate the financial consequences under the take-or-pay obligation".
Gas can be easily moved from the Eni block to the vessel, he continued. Using gas "helps bring down the cost of electricity, saves our country, and makes it possible for us to look at a secure source of powering the transformation of our country's economy and for the industrial development of Ghana. That is our main goal."
Akufo-Addo is in the process of warming up to contesting a second election, due in December 2020. This will see the president compete for the top spot against John Mahama. Akufo-Addo represents the New Patriotic Party (NPP), while Mahama – who was the president before Akufo-Addo – represents the National Democratic Congress (NDC).
Ghana Vice President Mahamudu Bawumia was touting the NPP's achievements at a campaign event on the weekend, citing the previous administration's failings in securing power generation. Electricity prices increased by 45% from 2010 to 2015, the VP said, describing Mahama as an "incompetent nice man. The presidency is not for nice people. It is for doers!"
One policy brought in by the Akufo-Addo administration is the use of oil revenues to fund senior high school. This is "the best way we can use" cash from oil production, the president said in November. The NDC has said it will review this policy.
Recommended for you

Court freezes Eni, Vitol payments over Springfield dispute