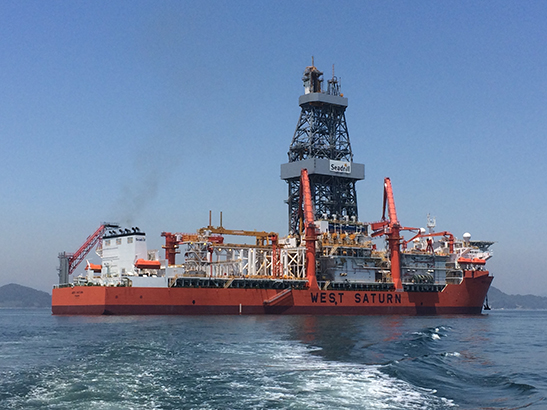 Liberia has set out plans for a licensing round in 2020, via the Liberia Petroleum Regulatory Authority (LPRA).
The round will begin in April 2020, the LPRA said, following conversations between the National Oil Company of Liberia (NOCAL), the LPRA and TGS, a seismic company which holds data on the country's offshore. There will be nine blocks on offer within the Harper Basin in the offering.
Liberia passed amendments to its petroleum laws in 2019, marking out nine blocks in the Harper, and 24 blocks in the Liberia, basins. The blocks on offer are LB-25 to LB-33.
TGS was involved in the 2014 bid round, which offered four blocks to bidders: LB-6, LB-7, LB-16 and LB-17. Despite some interest, no awards were ratified from this 2014 offering. Winning companies were largely unknown and struggled to pay signature bonuses.
All of NOCAL's staff were sacked in 2015 in a bid to cut costs at a point when the company was widely considered to be bankrupt. The company was headed by Robert Sirleaf, the son of the then president Ellen Johnson Sirleaf.
Liberian President George Weah said the country's hydrocarbons had been neglected in November 2018. This led him to appoint a new team to manage NOCAL and restructure the LPRA. At that time, the president said Liberia would offer blocks from both basins in 2019. Weah signed off amendments of the petroleum law in October.
Under the amendments, blocks may be offered via bidding rounds or executive allocation from NOCAL. The new rules also limit the size of the blocks on offer to less than 2,000 square km.
NOCAL signed a multi-year well data management agreement with Core Laboratories in August. At the time, NOCAL's CEO Saifuah-Mai Gray described Liberia's energy sector as having been dormant for three years. Since the 1970s, 17 wells have been drilled in the country, with the executive saying the company could earn money from data sales from its wells. Interested parties include those looking at Liberia but also West Africa more broadly and even the conjugate margins of South America.
Recommended for you

Sierra Leone pushes back bid round close