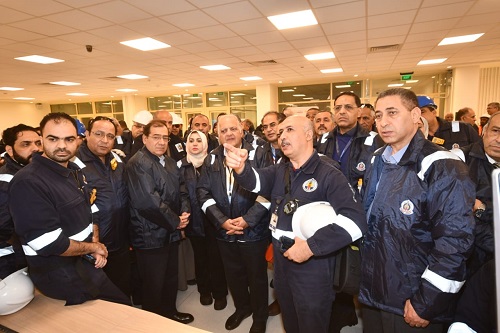 Egypt's Zohr field is producing at around 3 billion cubic feet (85 million cubic metres) per day, the country's Ministry of Petroleum has said.
The production rate was disclosed during a visit to onshore facilities linked to the asset by Egyptian Minister of Petroleum Tarek El Molla, leading a parliamentary delegation. The statement from the ministry noted that Zohr, and other fields in the Mediterranean, had allowed Egypt to become once more self sufficient and return to exports.
El Molla had drawn attention to various stresses on the sector, including steadily increasing domestic demand and the need to develop infrastructure. Success had been driven by the ministry's strategy, he continued, which had focused on drawing in more investment to the sector to bolster new reserves, while also supporting the development of discovered fields and domestic consumption in the use of gas, rather than oil products.
The state has also cut back its support for fuel consumption by reducing subsidies, which has helped balance the books – although risking public anger. Consumption of petroleum products dropped to 31 million tonnes in 2018-19, the statement said, down from 39mn tonnes in 2015-16.
Eni operates the field and has said production should reach 3.2 bcf (90.6 mcm) per day by the end of this year. All eight onshore units were commissioned by April, with production surpassing 2.7 bcf (76 mcm) per day in August. Expansion to the end of year target is made possible by the commissioning of a second 216 km pipeline, from the offshore field to onshore facilities.
Over the first nine months of this year, total production reached 17.5 billion cubic metres, according to Rosneft, of which 3.1 bcm was its net share.
Zohr involves 13 producing wells, eight gas processing lines, four offshore pipelines and an offshore control platform commissioned. It began producing in December 2017, after being discovered only in August 2015.
El Molla also held talks last week with BP's incoming head Bernard Looney on investment opportunities in Egypt, particularly on the potential rise of the country as a regional hub. The BP executive expressed interest in expanding in the state, noting that successes at North Alexandria and Atoll had helped it move into additional areas such as the discovery of Rahmat and Satis. BP is also a partner in Zohr.
Recommended for you

Tanker reroutes from Egypt amid Israeli gas squeeze