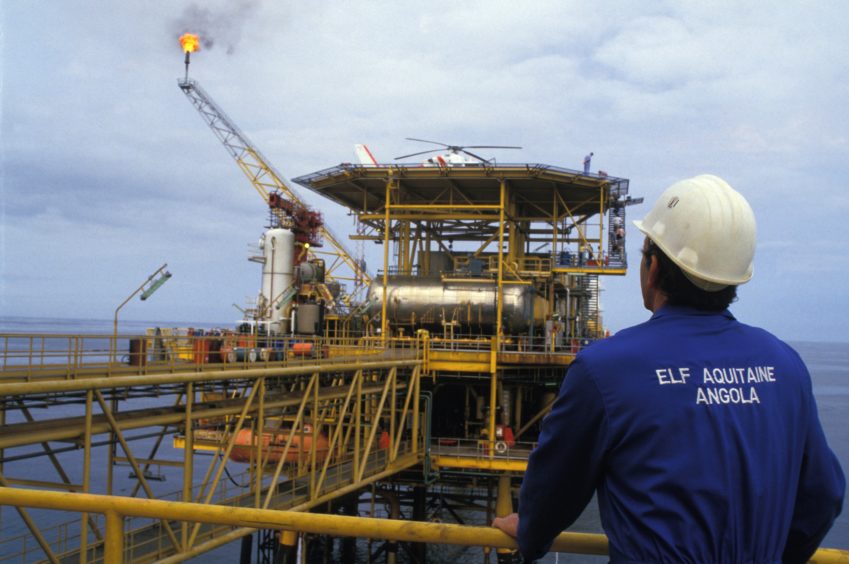 Total has made a major move in Angola, picking up equity in blocks previously held by Cobalt International Energy and extending the licence on Block 17.
Total will acquire a 50% stake in Block 20/11 and an 80% stake in Block 21/09, both in the Kwanza Basin. The French company will pay $400 million on the closing of the deal with another $100mn due on a final investment decision (FID). Another $250mn could be paid over the project's life, contingent on production and pricing.
Four discoveries have been made on these blocks – Cameia, Mavinga, Bicuar and Golfinho. Total said it planned to unlock these through the creation of a development hub, while also committing to further exploration on the areas.
Total's CEO Patrick Pouyanné said the move demonstrated the company's commitment to developing Angola's energy sector "by becoming the first company to undertake a development in the Kwanza Basin".
It will be partnered on Block 20/11 with Sonangol, holding 20%, and BP, with 30%. This has water depths ranging from 300 to 1,700 metres. The second block, Block 21/09, it will work solely with Sonangol, which will hold a 20% stake. Total will operate the licences initially but, three years after production has begun, it will create an operating company with Sonangol.
The Angolan company's chairman and CEO Sebastião Gaspar Martins expressed confidence that "Total's recognised offshore expertise will help to quickly unlock discovered resources in order to continue sustaining the Angola's production".
Cobalt was a US-listed company that made discoveries in Angola's offshore but became unable to commercialise them as the oil price crashed. Initially, it struck an agreement to sell off its stakes to Sonangol for $1.75 billion but this collapsed in 2016 as it became apparent that the Angolan company lacked the resources to close the deal. Cobalt filed for bankruptcy at the end of 2017, with Sonangol paying $500mn to acquire the stakes in 2018.
The US company had put forward a plan to develop the Cameia field, which it said held 300-500mn barrels of oil. The development would have seen a floating facility with capacity of around 100,000 barrels per day.
The Golden Block
Total also committed to production bonuses from Block 17 over the area's lifespan, which has been extended to 2045. Under this newly agreed deal, Sonangol will take a 5% stake in the block and gain another 5% in 2036. The deal mirrors an agreement struck by BP and Sonangol at the end of 2018 on Block 18. This saw Sonangol taking an 8% stake while the production licence was extended to 2032.
In addition to the equity transfer, the Block 17 partners have also agreed to pay production bonuses and another $20mn for social programmes.
Block 17, sometimes known as the Golden Block, has produced nearly 3 billion barrels of oil since 2001 from four floating production, storage and offloading (FPSO) units. The block is currently producing 440,000 barrels per day, Total said, with another 1 billion barrels still to be produced. After Sonangol has joined, equity in the block will include Equinor with 22.16%, ExxonMobil with 19% and BP with 15.84%. It lies around 150 km offshore, in water depths ranging from 600 to 1,400 metres.
Recent approvals have seen plans go ahead for Zinia Phase 2, CLOV Phase 2 and Dalia Phase 3, which will add around 150mn barrels of resources. Other plans to add further output at Pazflor, Rosa, Girassol and Dalia are also being considered.
Two exploration wells are planned to be drilled in 2020, which could further resources. Total is also working on exploration in Block 48, in the ultra-deepwaters, which it signed up to work on in 2018.
"We are confident that Total and its partners are committed to examining a number of short-term investment opportunities that have already been identified in order to maintain the production above 400,000 barrels of oil equivalent per day through 2024," said Agência Nacional de Petróleo, Gás e Biocombustíveis' (ANPG) CEO Paulino Jeronimo. "We also look forward to exploring the vicinity in order to add further resources to the Block 17 and, more broadly, for the country."
Recommended for you

Angola sets out its stall in bid to boost production