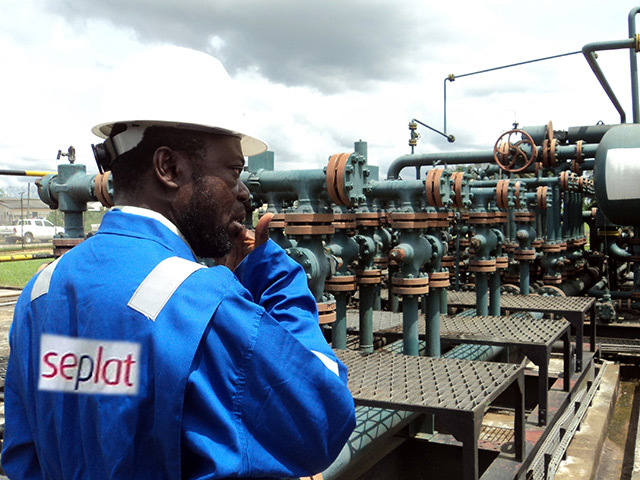 Nigeria's Seplat Petroleum has completed its acquisition of Eland Oil and Gas, which owns assets in Nigeria's Niger Delta.
The move appears likely to see Eland's Aberdeenshire office shuttered. Seplat has said it intends to relocate Eland's staff into its organisation, with the exception of the office in Westhill, near Aberdeen.
The Nigerian buyer said it would consider how to integrate key members of Eland's staff into its own business and "whether the retention of the physical Aberdeen office is critical in achieving this".
Initially Eland will continue to be run as a separate business, Seplat has said. A review will be carried out within 12 months of completion to see what organisational and structural changes may be of benefit. The expectation is that Eland staff will relocate to Seplat offices, where possible.
Eland's technical, finance and human resource teams are based in Aberdeenshire. In February of this year, the company had 36 staff based in the UK, including contract and permanent.
"We are delighted to successfully complete the acquisition of Eland, which further enhances Seplat's footprint in Nigeria and provides opportunities for enhanced scale, diversification and growth," said Seplat's CEO Austin Avuru. "We welcome our new colleagues and Nigerian partners as we look forward to working together in this exciting phase of our development."
Sanctioning of the scheme has been delivered to the registrar of companies and Eland's shares are now wholly owned by Seplat. Eland's share listing on London's Alternative Investment Market (AIM) will be cancelled as of December 18.
Shareholders in Eland will receive 166 pence per share, which will be paid out no later than December 31.
Eland's non-executive directors have resigned with immediate effect. Seplat said it was committed to safeguarding the employment rights of Eland's employees and existing pension obligations. In addition to its Aberdeen office, Eland also has offices in London, Lagos, Abuja and near the producing field, in Benin.
Vetiva Capital analyst Luke Ofojebe, in comments to Energy Voice, noted the likely synergies from the two companies combining their operations. Eland and Seplat "use the same Forcados export terminal, which will bring costs for Seplat down. It's not a necessity to have other offices, I suspect they will close the Eland offices."
For Seplat, the move will boost the company's production with Eland set for "significant growth by mid-2020", the Vetiva analyst said. The deal comes as Seplat is also expanding in the gas space, in line with a number of other Nigerian operators. "Gas is the next thing to safeguard against oil price problems," Ofojebe said.
FBNQuest's Uwadiae Osadiaye noted that the acquisition of Eland was something of a departure for Seplat, which ran into problems some years ago in another deal. "The main synergy will be infrastructure wise in the evacuation of production from Seplat's core assets," Osadiaye said. "It makes a lot of sense to derisk evacuation plans, reduce community risks."
The analyst went on to say Seplat had proved to be substantially better at community relations than Shell or Chevron. "Seplat will manage communities much better, the company has focused on mutually beneficial agreements."
Updated December 18 with comments from FBNQuest's Osadiaye.
Recommended for you

Nigeria's Seplat spent $450mn with firms tied to founders