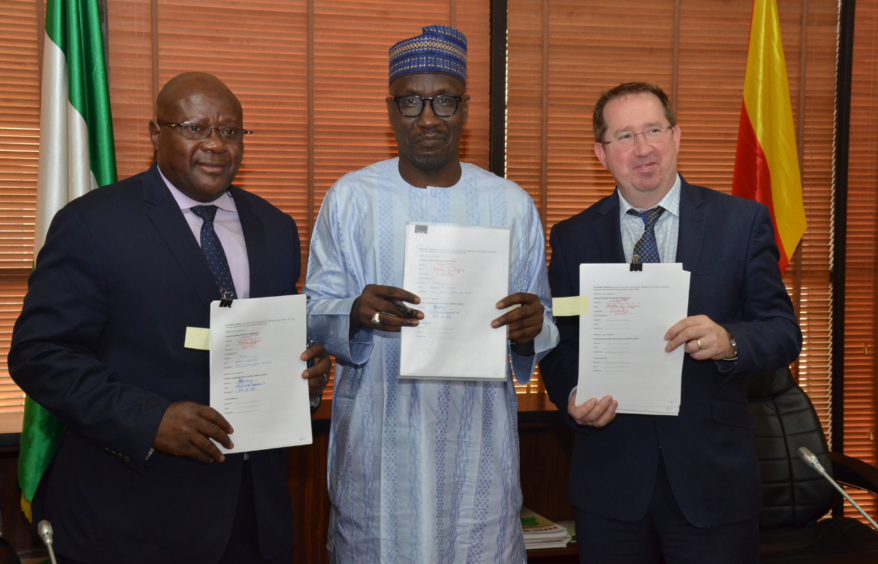 KBR has won project management consultancy (PMC) services on the front-end engineering design (FEED) work for a proposed condensate refinery plan in Nigeria.
KBR, working with Nigeria's National Engineering and Technical Company (NETCO), will provide consultancy services for four greenfield refineries. These will be built on the ANOH and western Forcados areas.
The US-listed company announced the contract following an agreement struck in Abuja. Work will be carried out over six months. KBR will provide advice on how to strip condensate from oil exports, with the aim of reducing the need to import refined products.
Nigerian National Petroleum Corp. (NNPC) has said the condensate refinery programme is intended to produce 20 million litres of petrol when completed. The aim is to "eliminate fuel importation by 2023", the Nigerian company said, describing the agreement with KBR and NETCO as the first phase. NETCO is a subsidiary of NNPC.
KBR said this was aligned with its strategies on gas monetisation and asset optimisation. Work will be carried out at the company's office in Leatherhead, in the UK, with support from the Middle East and Houston.
"We are delighted to be part of this strategic project supporting a prestigious partner to deliver the transition to an increasingly sustainable energy solution for Nigeria," said KBR's president of energy solutions Jay Ibrahim. "The work will be undertaken by KBR's consulting team, where our strategic master-planning capability resides to help customers improve their sustainability, energy efficiency and maximise asset performance."
NNPC's managing director Mele Kyari, in November, said the company was working on two new 200,000 barrel per day condensate refineries. The official said these, completed in addition to the rehabilitation of the four existing refineries and the new Dangote plant, would make Nigeria into a net exporter of petroleum products.
Aliko Dangote's refinery, in Lagos, will have 650,000 bpd of capacity and is expected to begin producing in early 2021.
Recommended for you

Buhari to launch northern Kolmani River development