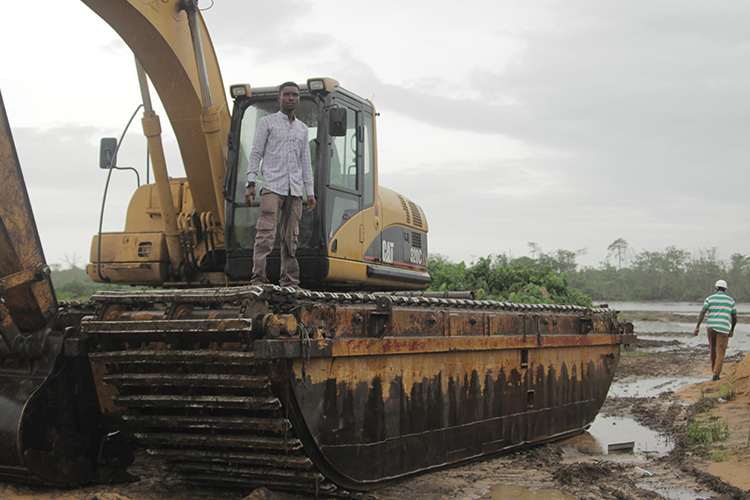 Lekoil has paid off its debt to Shell Western Supply and Trading through the raising of a new loan from FBNQuest Merchant Bank.
The Nigerian minnow raised $11.5 million from FBNQuest at the end of October. Lekoil has $21.4 million of interest-bearing loans and borrowing.
"We would like to thank Shell Western for their support with our business operations and look forward to continuing our mutually beneficial and value enhancing relationship," Lekoil's CEO Lekan Akinyanmi said. Shell Western is a trading unit of Shell.
The new debt was taken on by Lekoil Oil and Gas Investments, with the Lekoil group providing a guarantee. The FBNQuest debt has a maturity of four years, with repayments due quarterly at LIBOR +10%.
At the time the FBNQuest debt was raised, Akinyanmi said the facility "provides us with increased flexibility at a cost of capital in-line with our existing facilities. We appreciate FBNQuest's support and appreciate our growing long-term relationship with them."
The $15mn Shell Western debt was priced at the same rate as the new FBNQuest debt. As of the end of June, Lekoil owed $4.6mn to Shell Western. Shell has itself raised new debt recently, announcing a $10 billion facility earlier this month. The super-major's debt is linked to the new Secured Overnight Financing Rate (SOFR) rather than LIBOR, which is expected to end in 2021.
In addition to paying off the Shell Western debt, the local loan also covered the licence and lease extension fees on OPL 276 and OPL 310. Lekoil paid a $7.5mn fee for OPL 310 at the end of October, using some debt. The company also said it had paid outstanding G&A fees of around $3mn, plus $1mn of operator fees, to its partner on the block, Optimum Petroleum Development.
Another $4mn is due to Optimum by February 2020. Lekoil has said this would be covered by its existing financial resources or a new partner.
Lekoil plans to drill two wells on OPL 310 over the next 12-18 months to appraise the Ogo discovery. Lekoil paid $13mn in 2015 to buy a 22.86% stake that had been held by Afren in this block. Despite this, the ownership of this stake remained in dispute. Lekoil has said it has agreed with Optimum to offer this interest to a new partner with the aim of securing funds for field development.