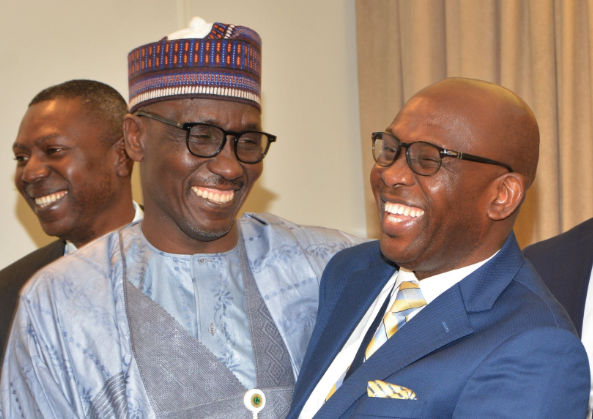 Nigeria LNG (NLNG) has taken the final investment decision (FID) on Train 7, the long-awaited expansion project that will take the project's capacity to 30 million tonnes per year.
First production is expected in 2024 from the new train. While FID has been taken, financing has not yet been finalised, which the company said would involve bank and export credit agencies (ECAs). In addition, some more commercial agreements have also not yet been completed. These remaining obstacles are expected to be secured in early 2020.
Approval of Train 7 comes in the 20th year since NLNG shipped its first cargo, in 1999. Nigerian National Petroleum Corp. (NNPC) has a 49% stake in NLNG, while Shell Gas has 25.6%, Total Gaz Electricite Holdings France has 15% and Eni International 10.4%.
NLNG's managing director Tony Attah said the approval of expansion project would maintain the company's position as the fifth largest producer of LNG in the world. It will also increase "value to its shareholders and other stakeholders, as well as further reducing the gas that would otherwise have been flared, in fulfilment of its vision of 'being a global company, helping to build a better Nigeria'".
NNPC's managing director Mele Kyari said the new train would provide $20 billion in revenue for the federal government. The FID "signifies that there is a renewed confidence by our international investors, particularly our partners who we have known for a long time, to still agree to put money back into this country to move this project forward", he said.
Construction is likely to involve more than 10,000 jobs at its peak and also provide support for local engineering and fabrication capacity. "Other opportunities for local content include procurement, logistics, equipment leasing, insurance, hotels, office supplies, aviation, haulage, and many more," Attah said.
NLNG chose a consortium made up of Saipem, Chiyoda and Daewoo E&C (SCD) to build Train 7, following a dual front-end engineering and design (FEED) competition. A 20-year gas-supply agreement was signed for the train recently. The new train will have capacity of 4.2mn tpy while the remaining 3.4mn tpy will come from the debottlnecking of existing trains, Eni said.
Kyari went on to say that Nigeria would work with its partners to move additional projects forwards to "add value to this country in the upstream, and particularly in the gas processing sector". Nigerian President Muhammadu Buhari has expressed a desire, the NNPC boss said, for NLNG to continue expanding into 12 trains.
This year has seen a number of high-profile FIDs taken on LNG projects, which are likely to come onstream at a similar time. Other projects expected to start up in 2024 include Golden Pass LNG, Ust Luga LNG and Mozambique LNG. Including the Nigerian train, these will provide total capacity of 42.98mn tpy.
One project that did not quite manage it this year was ExxonMobil's Rovuma LNG plan, in Mozambique. This reached an "initial investment decision" in the run up to the local elections with the FID expected in 2020.
Recommended for you

NNPC 80% ready for an IPO, Kyari says