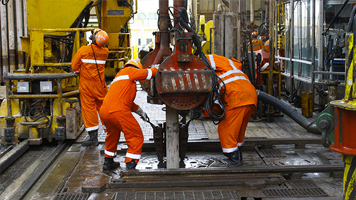 Egypt has licensed a number of areas, including the award of around 7,000 square km to ExxonMobil in the offshore.
A statement from the US supermajor said it had been awarded the North Marakia Offshore block, in the Herodotus Basin, and the North East El Amriya Offshore block, in the Nile Delta.
"These awards strengthen our exploration portfolio in the Eastern Mediterranean," said ExxonMobil's senior vice president of exploration and new ventures Mike Cousins. The company will hold 100% stakes in both blocks and operate them. Work is expected to begin in 2020, including the acquisition of seismic.
The move marks something of a new step for ExxonMobil in Egypt. Previously, the company has only worked in the downstream, where it has been involved in the sale of fuels and lubricants for more than 100 years.
The North East El Amriya block was awarded to ExxonMobil in the Egyptian Natural Gas Holding (EGAS) round, the results of which were announced in February. At that time, EGAS said ExxonMobil had provided a financial commitment of $220 million, with a plan to drill four wells and a signature bonus of $10mn.
Two blocks in the EGAS round went to a consortium of Shell and Petronas, one went to DEA and a last went to Eni and BP. ExxonMobil's work commitment was the largest.
ExxonMobil's Nile Delta block is around half the area of its less-tested Herodotus Basin block.
Much of Egypt's recent success, such as the giant Zohr field, have come from the country's east. The Herodotus Basin lies to the west. A research paper in 2016, written by PGS and EGAS officials, said pre-salt structures had been observed in the basin in the biogenic gas window that were analogous to Zohr.
ExxonMobil is not the only US heavyweight entering Egypt. The GANOPE bid round in the Red Sea saw an area awarded to Chevron, with other blocks going to Shell alone and in tandem with the United Arab Emirates' Mubadala. The companies have committed to spending $326mn on the areas contracted, which covers around 10,000 square km.
Egypt has also recently signed contracts with a number of companies for onshore work. Deals covering the Siwa concession, the West Razak, North Beni Suef and an area in the Gulf of Suez were signed on December 25, with commitments of around $155mn. The companies committed to the drilling of 30 wells.
Speaking at a conference on December 29, Egyptian Minister of Petroleum Tarek El Molla said energy was set to play a critical role in achieving the country's 2030 vision. Investments of $31 billion have gone into 27 gas projects, taking production to 7.2 billion cubic feet (203.9 million cubic metres) per day.
Furthermore, debts owed to foreign companies have been reduced to around $900mn, from around $6bn.