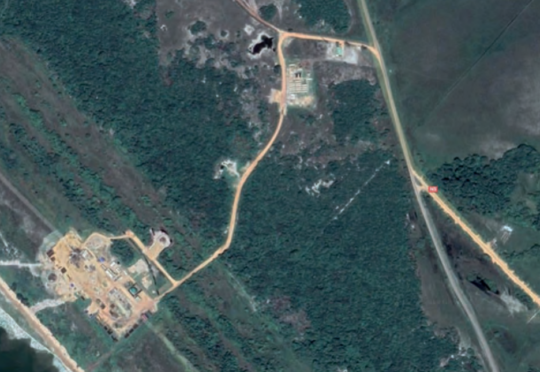 A counter offer has emerged for Anglo African Oil & Gas (AAOG), following Zenith Energy's offer at the beginning of the week.
Jub Capital has offered to buy 10 million shares in AAOG, for around £100,000 ($130,700), in addition to shares held by AAOG's financier RiverFort. The offer includes a $5mn loan from Oxford Energy, which would be secured against AAOG's interest in the Tilapia oilfield, offshore Congo Brazzaville. The Jub proposal also includes the issue of warrants for 120mn ordinary shares with a strike price of 1.5p. There are currently 396.5mn shares in AAOG.
Zenith's proposal would see it acquire an 80% stake in AAOG Congo, which holds the 56% stake in Tilapia, in exchange for £1 million ($1.31mn) – half in cash, half in Zenith shares. This would leave AAOG as a cash shell that needed to find another business to reach a deal with on a reverse takeover, as it would leave its listing on London's Alternative Investment Market (AIM) as essentially its only asset.
AAOG's board said the Jub plan was undeliverable as it could not agree to the sale of RiverFort's shares nor the cancellation of the shareholder vote on January 13 on the Zenith offer.
There are two main problems that AAOG has encountered. The first is technical, with the drilling of a well on the Tilapia field having been far more complicated than had initially been thought. AAOG has blamed the drilling rig provider and is seeking a legal ruling in its case against Société de Maintenance Pétrolière (SMP) in the French courts, with a hearing due in February.
The second is political. Operating in Congo Brazzaville has always been a challenge as demonstrated by SNPC's unwillingness to pay its bills.
In line with Zenith's plan to acquire the stake in AAOG Congo, the company has recently appointed André-Brice Boumbendje to its advisory committee. Boumbendje is employed at the Gabonese Ministry of Hydrocarbons & Mines, where he serves as diplomatic advisor.
Jub's offer would see three members of AAOG's board leave, while bringing onboard Alex MacDonald and Matt Thompson. MacDonald founded AAOG and, in a document setting out his plans, described the last two years as a "blip", saying that the new team would "rebuild the relationship with SNPC and the ministry".
MacDonald said the relationship with SNPC and the ministry had broken down as a result of the "unhelpful attitudes from the company … These areas of friction cannot be allowed to continue any longer, if AAOG is to have a future."
Commenting on the technical details, MacDonald said his team had rejected the rig from SMP, describing it as unfit for purpose.
Recommended for you
X

Consultancy Genesis says margins remain under pressure amid stiff competition