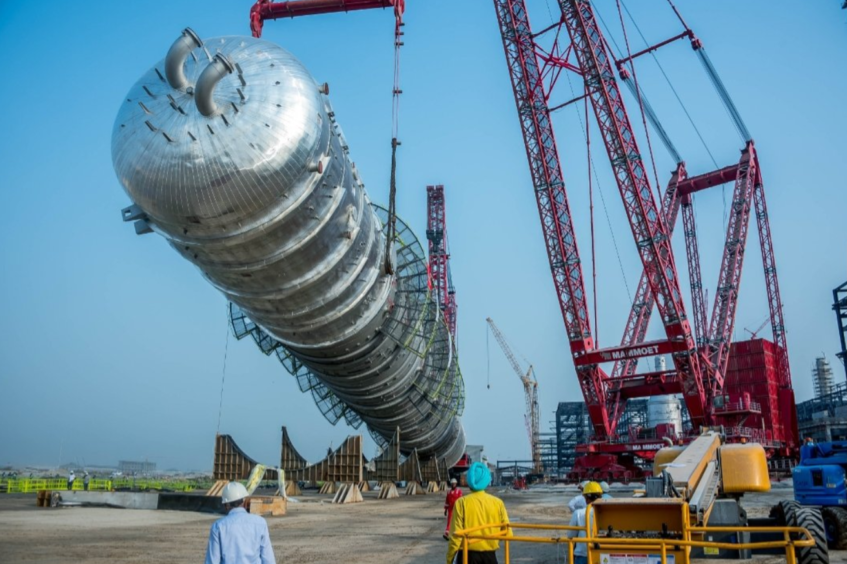 Africa's richest man Aliko Dangote is considering following the completion of the continent's largest refinery with the acquisition of north London football club Arsenal.
The 650,000 barrel per day Dangote refinery, just outside Nigeria's most populous city Lagos, is expected to start operations in early 2021. The Nigerian billionaire, speaking on Bloomberg's David Rubenstein show, said he was considering purchasing Arsenal in 2021. Dangote told Reuters in 2018 that he would consider such a purchase in 2020.
"We have $20 billion worth of projects and that's what I really want to concentrate on," Dangote said. "I'm trying to finish building the company and then after we finish, maybe sometime in 2021 we can." He would not buy the club "right now", he said, because he was "trying to take the company to the next level".
Arsenal is owned by Kroenke Sports & Entertainment, the parent company of Stan Kroenke's various sports holdings. The US company has come under fire recently following poor performance at the football side, which appointed a new head coach in December, after the previous official was sacked.
Kroenke increased his stake in Arsenal in 2018 from 67%, when the club was valued at £1.8 billion, buying a 30% interest held by Alisher Usmanov. The Uzbek-Russian businessman has recently talked of acquiring a stake in Everton, which is held by his business partner Farhad Moshiri.
Forbes has calculated Dangote's net worth at $8.8bn, while Bloomberg's Billionaires Index puts him at $16.2bn – the 89th richest man in the world. The Bloomberg figure does not include the $12bn refinery and its neighbouring $2.5bn fertiliser plant. The latter facility is due to start up in 2020.
The crude distillation column – the world's largest refining tower – arrived in Nigeria in December. The column is 112.5 metres tall and weighs 2,250 tonnes.
Dangote has managed to leverage his excellent domestic connections to secure a protected position in Nigeria, which he has used to expand into other states, such as Tanzania. In November 2019, the Dangote Group agreed to work on a phosphate plant in Togo. The Nigerian group works in cement and sugar, in addition to its refining move, and has talked of supporting the East West Offshore Gas Gathering Pipeline System (EWOGGS) project, with First E&P.
Update January 15, 10:42am with clarification on Kroenke's 2018 purchase from Usmanov. 
Recommended for you

Dangote pushes 650,000 refinery start to end of year