Tullow expects to report pre-tax impairments and exploration write-offs of around $1.5 billion for 2019, as a result of a lower oil price forecast and a reduction in 2P reserves at the TEN project, offshore Ghana.
After tax, this write off will be around $1.3bn, it said. Tullow has downgraded its long-term oil price to $65 per barrel, from $75. The lower price forecast has taken a particular toll on Tullow's East African projects, in Uganda and Kenya.
Posting its interim results, the Africa-focused player confirmed production in 2020 would be 70,000-80,000 barrels per day of oil, down from 86,700 bpd in 2019. The company had disclosed much of this in a statement in early December, with its CEO and exploration boss resigning and a fall of around 65% in its share price.
Tullow's executive chair Dorothy Thompson said free cash flow generated in 2019 was around $350 million. This is predicted to dip to $150mn in 2020, based on production of 75,000 bpd and oil at $60 per barrel. Capital expenditure in 2019 was around $490mn, which should dip to $350mn in 2020, with another $100mn to go on decommissioning. Full-year results will be released on March 12.
"Since our December announcement, Tullow's senior team has been working hard on a major review focused on delivering a more efficient and effective organisation," said Thompson. "The fundamentals of our business remain intact: recent reserves audits demonstrate that we have a solid underlying reserves and resources base in West and East Africa, our producing assets continue to generate good cash flow and we retain a high-quality exploration portfolio."
She went on to say the portfolio held "long-term potential" and that there were "meaningful opportunities to improve operational performance, reduce our cost base, deliver sustainable free cash flow and reduce our debt".
Some work is under way in Ghana, with increased gas processing capacity at Jubilee and a new production well at Ntomme, part of the TEN project.
In East Africa, though, things are looking more tricky. The Early Oil Pilot Scheme (EOPS) in Kenya has been suspended as a result of poor weather in the last quarter of 2019 having made roads unpassable for the crude-carrying trucks.
A sale in Uganda that would have unlocked development fell apart in September 2019 and while conversations with the government are continuing the company did not disclose progress. The company has said it is committed to selling down its stake in the Lake Albert project before the final investment decision (FID) is taken.
Tullow is working in South America, with some discoveries made offshore Guyana where commerciality appears questionable. A well offshore Peru is due to be spudded at the end of January, which should take around two months.
Recommended for you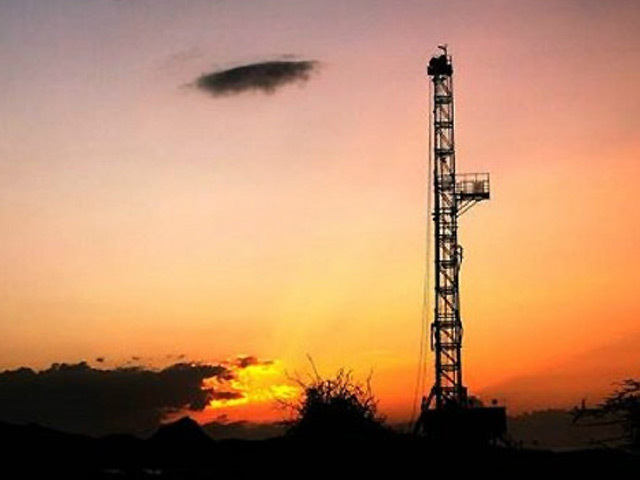 Tullow Oil hits goals, rethinks Kenya plan