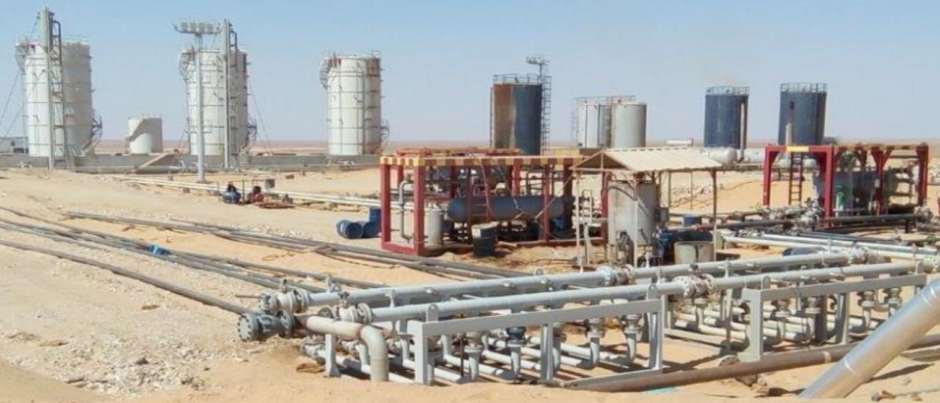 United Oil & Gas' purchase of Rockhopper Exploration's stake in Egypt's Abu Sennan licence has been pushed back, but the results from a recent well make clear the rationale behind the deal.
The ASH-2 well is producing more than 3,000 barrels per day, the company said, with 660 bpd attributable to Rockhopper's 22% stake. The seller is getting out to focus on its work in the Falklands.
The purchase will have an effective date of January 1, 2019, meaning that United is in line to see all the benefit from its share of the ASH-2 well and the broader Abu Sennan success, where production has reached 8,000 boepd since the start of this recent well.
The ASH-2 was drilled to a total depth of 4,030 metres in the Alem El Buieb (AEB) formation. It was tested from an upper and a lower interval, with gross rates of 7,027 bpd and 3,851 bpd respectively. A statement from United in December 2019 noted the well had found 50 metres of net oil pay.
It began producing on January 2. Results will be monitored over the coming months and longer-term planning for a development on the ASH field will continue. The rig used to drill the ASH-2 is being moved to work on the first infill well of this year, on the El Salmiya 5 site.
Abu Sennan has been producing at around 8,000 boepd gross since the start of ASH-2. This gives a 1,760 boepd share attributable to the 22% stake held, for now, by Rockhopper.
A deed of assignment on the sale was signed by United and Rockhopper on January 9 and submitted for approval to the Egyptian General Petroleum Corp. (EGPC) and the ministry. United is paying $16 million for the stake, which includes the issue of 114.5mn share to Rockhopper, a placing and pre-payment financing from BP.
The deal had original backstop dates of January 22, with a placing agreement due by January 31, but United has secured an extension to this, giving it until the end of February.
There is "considerable upside potential" at Abu Sennan, United's CEO Brian Larkin said. At the start of 2019, Rockhopper's share was around 800 boepd, less than half current levels.
"While the interpretation of the data is continuing, it is clear that the intersected reservoirs have excellent production capacity," Larkin said, going on to note plans to optimise the "field development plan for Abu Sennan. This includes a multi-well infill drill programme that is expected to commence shortly with the El Salmiya 5 well."
Kuwait Energy is the operator of Abu Sennan with a 25% stake. Global Connect has 25% while Dover Investments has 28%. Seven leases on the concession have been granted, covering eight fields. The remainder of the concession is covered with an exploration licence.
Recommended for you

ESG uncertainty continues to disrupt industry M&A