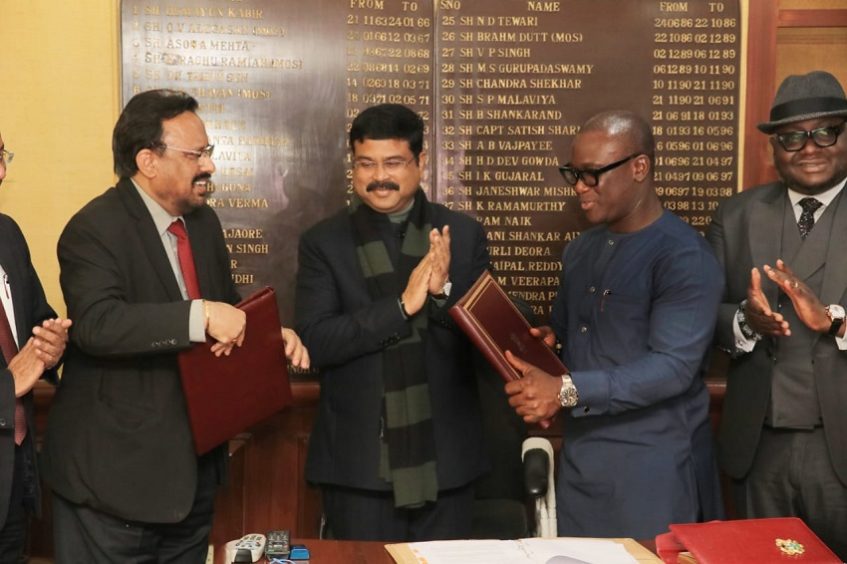 Indian Oil Corp. (IOC) has signed a memorandum of understanding (MoU) with Ghana's National Petroleum Authority (NPA) on the implementation of an LPG policy.
The NPA is working on a programme of bottling and recirculating LPG cylinders similar to India's. The aim is to increase the share of Ghanaians using the feedstock from 23% to 50% by 2030.
IOC said India had emerged as a "world leader in provision of clean energy to its citizens by the expansion of its LPG network" and that Ghana was seeking to follow a similar track. IOC's general manager for LPG LKS Chauhan and NPA's CEO Alhassan Sulemana Tampuli signed the MoU in New Delhi.
The Indian company said it would provide particular assistance in the provision of standards for bottling and infrastructure development. There is the possibility that IOC could participate commercially in the Ghana's downstream sector, the statement said, with the MoU making provision for such a course.
Ghana launched its LPG programme in 1989, with the dual purpose of halting flaring at the Tema refinery and shifting its citizens away from the burning of wood. The government launched a rural LPG scheme in 2013, in a bid to save forests, with the goal of reaching 50% penetration by 2020.
While the government has been keen to push LPG distribution, uptake has been hampered by costs and difficulties with refilling cylinders. The use of biomass in cooking is blamed for the deaths of around 16,000 people per year in Ghana.