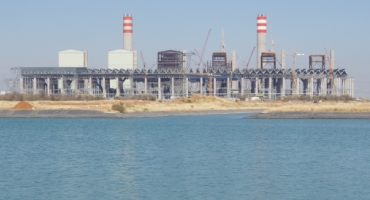 Eskom has set out plans for a new "philosophy maintenance", under which its power plants will be serviced in line with how they were supposed to be, while also seeking cost savings and taking a harder line with lenders.
Poor maintenance has hampered South Africa's ability to generate power, reaching a peak on December 9 when the country entered stage 6 load shedding, when outages hit 6,000 MW. Speaking at a conference call, Eskom's new CEO Andre du Ruyter expressed regret at the imposition of load shedding.
"It's not a decision taken lightly, it's very regrettable and I'm personally involved in every decision," de Ruyter said on the quarterly update. "We cannot avoid it as our system is constrained, unreliable and prone to unplanned outages and breakdowns."
The company had a target of 18.5% for the quarter that ended in December, but this number hit 21%.
Furthermore, load shedding forces Eskom to burn diesel at gas turbines, which is a particularly expensive way to generate power, with units consuming 14 litres per second. The company hopes to move away from diesel, and the use of open cycle gas turbines, and towards LNG and natural gas.
As such, improving the robustness of Eskom's equipment is a priority. The company's executives compared it the new maintenance plan with the importance of regular servicing of a car in order to reduce unplanned outages.
"Not doing maintenance is far more expensive than doing maintenance," de Ruyter said. "In order for us to have a viable business there's a strong case for us to improve our performance." The money for the maintenance programme will come from internal savings, he continued, "we do not intend to approach government for additional funding to support this".
The new maintenance plan should manifest within three months, Eskom said, with a scheduled plan that will be populated over 18 months.
The question of cash looms large over Eskom. The government has provided substantial support but de Ruyter said the company could not assume that it would continue to receive funds. "We need to optimise various costs, operating costs in particular," he said, saying the company spent substantially on the supply of primary services, including coal and fuel oil.
The newbuild programme has also increased the debt burden on Eskom, with the company needing to complete these as soon as possible, the CEO said. "As we reduce capital expenditure and increase operational performance, and manage our cost base, our balance sheet should improve over time."
De Ruyter went on to say that the company would seek to extract a better deal in refinancing debt tranches that are coming due. Eskom is in talks with the national treasury, he said, on how to use the implied sovereign guarantee to reduce the cost of debt for the company and "drive a harder bargain with our lenders".
The management team also noted the importance of tackling corruption. This can range from small-scale theft to white collar contract cost inflation. On January 30, for instance, the company said two employees had been arrested for alleged conductor theft at a scrap metal dealership.
Recommended for you

Ramaphosa paves way for power revolution