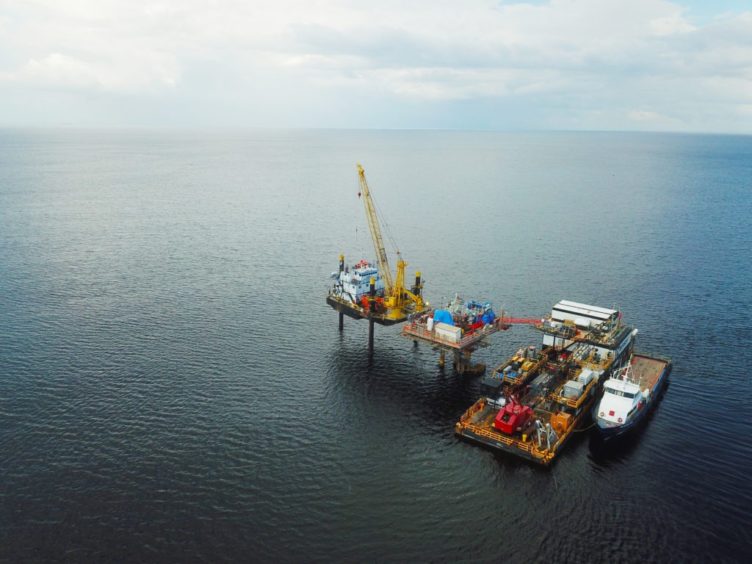 Chevron has lined up a Sea Swift platform from Aquaterra Energy for work on the Lifua-A field, in Block 0.
The conductor-supported platform (CSP) will installed in water depths of 60 metres. The contract came from Cabinda Gulf Oil Co. (CABGOC), which operates in the northern Angolan exclave of Cabinda.
Aquaterra said the Sea Swift had been chosen for its modular design, which allowed it to be built and installed quickly, while also being fabricated locally in Cabinda. The platform provider said it would manage the project work via its own engineering and project management teams, employing Angolan fabrication and installation workers.
This will be the fifth Sea Swift platform in West Africa, it said. Aquaterra's technical director Stewart Maxwell said CSPs were "sometimes misunderstood and can often be overlooked for more traditional jacketed platforms. However, CSPs like Sea Swift can be installed by jack-up, so that operators can take advantage of the infrastructure they have available in the field, without the need to mobilise other assets – saving valuable time and resources."
A CSP offers a low risk, low cost, fast way to reach first oil, it said. The CABGOC award "highlights the growing importance of flexible platform fabrication that can not only help local content rules but also reduce environmental impact via innovative installation options", said Maxwell.
Chevron had been expected to take a final investment decision (FID) on the Lifua-A field in December 2019. A prospectus from the Angolan government said production would be 6,000 barrels per day and with production starting this year. The Lifua-B and Lifua-C fields may follow, with FIDs tipped for 2021 and 2023 respectively and with similar volumes to the first field.
The block also holds the South N'Dola and Kambala fields, which will produce 21,000 and 9,000 bpd each.
Chevron signed a deal with the Agência Nacional de Petróleo, Gás e Biocombustíveis (ANPG) regulator in June 2019 on developing marginal fields off Cabinda.