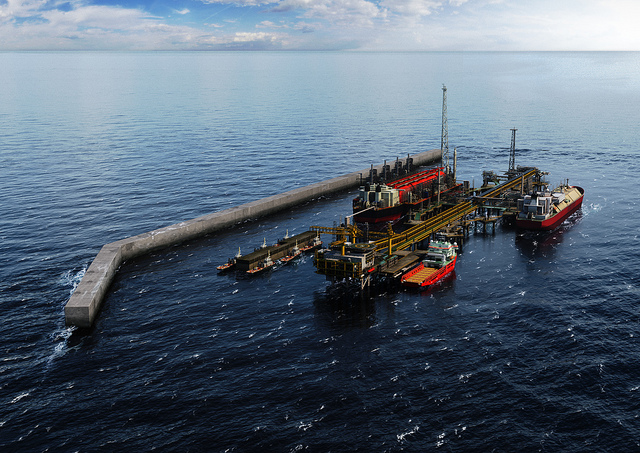 BP has signed a sale and purchase agreement (SPA) for LNG from the first phase of its Greater Tortue Ahmeyim LNG project.
BP Gas Marketing will take 2.45 million tonnes per year of LNG for 20 years, a statement from partner in the development Kosmos Energy announced. As a result of the sale, Kosmos said it expected to book around 100 million barrels of oil equivalent as 1P reserves.
BP's unit was chosen as the offtaker in December 2018 when the project reached final investment decision (FID).
At the end of 2019, Kosmos had 169mn boe of 1P reserves and 522mn boe of 2P reserves. Adding in the Tortue LNG reserves brings the company's holdings to 268mn boe, of which 60% is oil and 40% is gas.
"The signing of the SPA is an important milestone in the Greater Tortue Ahmeyim project for the governments of Mauritania and Senegal, [Société Mauritanienne des Hydrocarbures et de Patrimoine Minier] SMHPM, Petrosen, BP and Kosmos," said Kosmos' senior vice president Todd Niebruegge.
"With the signing of this agreement, we have materially increased the proved reserve base of the company and the project remains on track to deliver first gas in the first half of 2022," he said.
Sanctioning of additional Tortue LNG projects, and SPAs, would increase Kosmos' reserves further.
The company said it had replaced 106% of its production in 2019, with 1P reserves rising from 167mn boe at the end of 2018. Kosmos produced 24mn boe and added 25mn boe, it said, in addition to 63mn boe of 2P reserves. 1P reserves were driven by work in Ghana, while 2P benefited from the Greater Tortue Ahmeyim GTA-1 well, in 2019.
Recommended for you

BP, Kosmos clash over GTA LNG sales