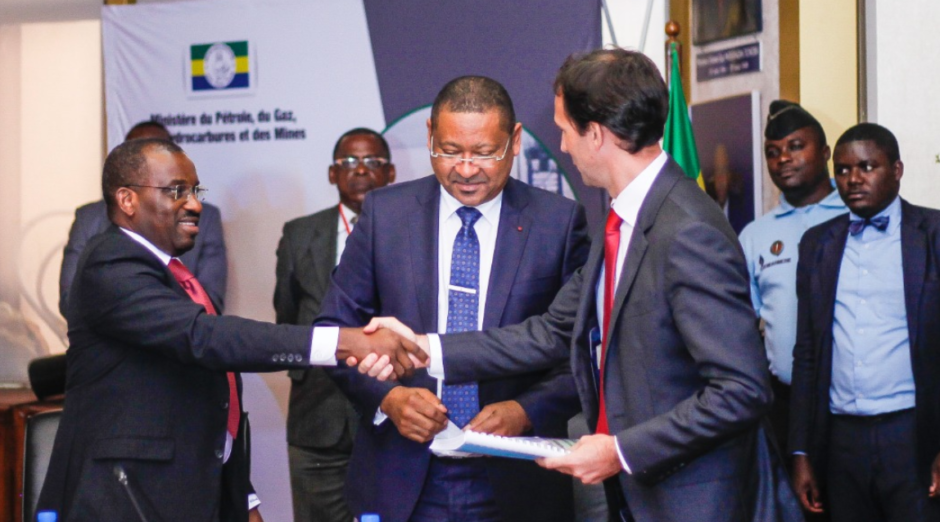 Perenco Exploration has signed three contracts for blocks in Gabon, the Ministry of Mines, Petroleum, Hydrocarbons and Gas announced.
The company signed deals on the Ezila, Onembe and Evaro blocks, onshore in the country's northern Ogooué-Maritime Province, covering a total area of 5,161 square km. This is the region in which Perenco has historically focused, providing an infrastructure advantage. Investment in the exploration phase will be $90 million.
Gabonese Minister of Mines, Petroleum, Hydrocarbons and Gas Vincent de Paul Massassa and Minister for the Economy and Finance Jean-Marie Ogandaga participated in the signing. Perenco was represented by its country head Baptiste Breton.
The ministers noted the importance of the new hydrocarbons code in securing investment. Massassa compared the work of securing exploration interest to crossing a desert, as the country has struggled since 2014. "This should reassure all the other operators to whom we are talking to further enhance interest," the minister said.
Breton noted the importance of the code and said the company would do everything it could to develop potential resources on its three new blocks.
Massassa went on to say there was increased interest in the pre-salt opportunities in the country, which has not yet been extensively tested.
CNOOC Ltd, Assala Energy and Petronas have all signed on for works under the new hydrocarbon code.
The West African state is in the process of holding its 12th licence round, which had been due to close on January 10. However, this has been pushed back to April 30.
Perenco produces around 90,000 barrels of oil equivalent per day from the country. The company has a number of interests, including mature fields it bought from Total in 2017.
Recommended for you

Chevron reaches first gas at Alen backfill