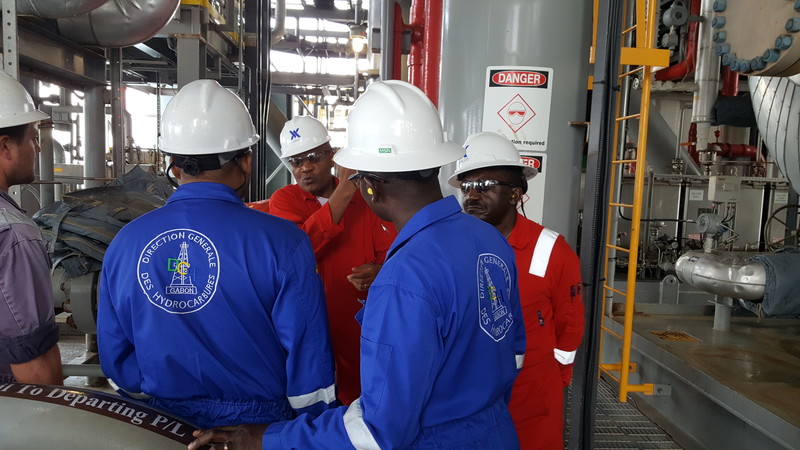 US-based Vaalco Energy has found oil at its South East Etame 4P appraisal well, on Gabon's Etame Marin permit.
The well was drilled from the South East Etame North Tchibala (SEENT) platform and reached a total depth of 6,311 feet (1,923 metres). It found 20 feet (6.1 metres) of good quality Gamba sands, similar to those found at the South East Etame 2H well.
The company had expected to find a larger oil column at the South East Etame 4P well. Hopes for the next well, the South East Etame 4H development well, have been downgraded as a result. Vaalco had estimated this next well would hold 4.2mn barrels but has now scaled back its expectations.
"The South East Etame 4P is an important appraisal wellbore and was drilled to further delineate our potential resource base at South East Etame," said Vaalco's CEO Cary Bounds. "This step out discovery is accessing new prospective resources that should be converted to 2P reserves by year-end 2020 following the successful drilling of the South East Etame 4H and further technical evaluation."
Vaalco said it believed there were 1-2 million barrels of oil in the find, of which 0.3-0.5mn barrels would be net to the company. No H2S was found. The drilling of this well satisfies work commitments agreed to by the company when it extended its licence on the area in 2018.
Initial production is expected to be 1,200-2,500 bpd gross, or 325-675 bpd net to Vaalco.
"We are delighted by the continued success from our 2019-20 drilling campaign, where we have now successfully confirmed additional resources from the two appraisal wellbores and brought two development wells online above predrill expectations," Bounds said.
Once the South East Etame 4H well has been drilled, the company will use its drilling rig to carry out workovers on wells and replace submersible pumps that are nearing the end of their design life.