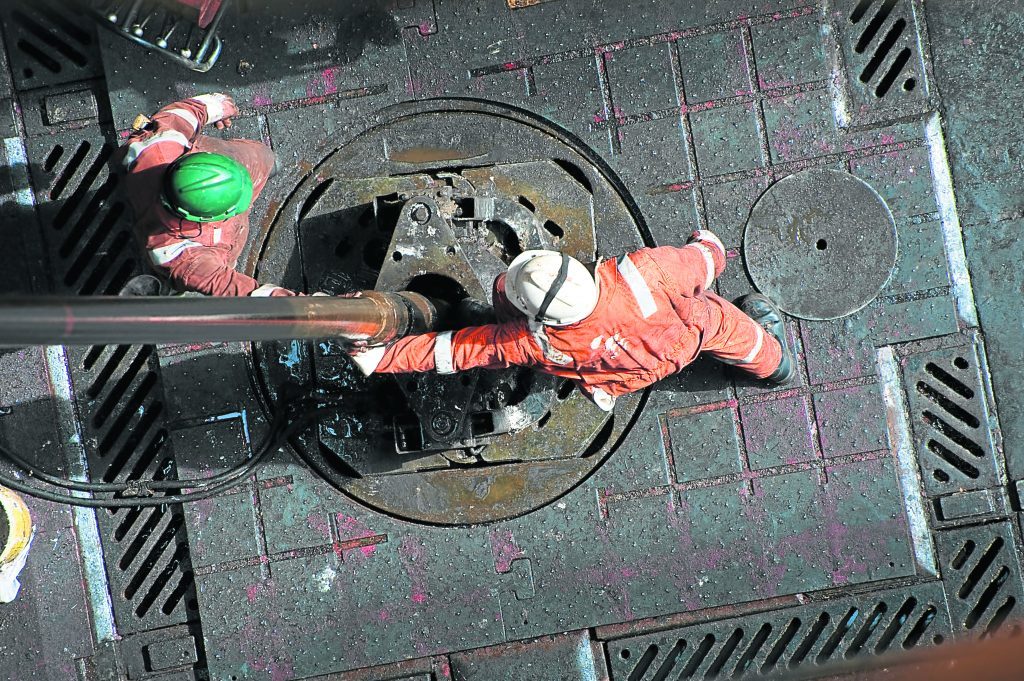 Kosmos Energy has reported a net loss of $36 million for the fourth quarter of 2019, although free cash flow reached $139mn for the period.
The company reported a mark-to-market $36mn loss on oil derivative contracts and a $75mn exploration expense in the US on two unsuccessful wells. For the same quarter in 2018, it reported net income of $198.8mn, with a derivatives gain of $267.5mn. Free cash flow in 2020 is expected to be $150-200mn, based on $60 per barrel Brent.
The company generated revenues of $450mn. Including the impact of hedging, the company reported revenues of $59.75 per barrel of oil equivalent. Production expenses were $136mn, or $18.12 per boe, while general and administration expenses reached $21mn.
"We will not pursue basin-opening oil opportunities … not seek access to new frontiers," Kosmos' CEO and chairman Andy Inglis said, speaking on a conference call, linking this to how the company intends to respond to the energy transition. Instead, Kosmos will focus on existing assets – such as infrastructure-led work in the Gulf of Mexico and Equatorial Guinea – and an increase in gas weighting.
Capital expenditure in the three-month period was $122mn. During 2020, spending will be $325-375mn, the company said, excluding expenditures in Mauritania and Senegal.
The latter is expected to require around $250mn, which Kosmos said would come from its farm down work on the Greater Tortue LNG project. The company currently has a 30% stake. This project was around 25% complete as of the end of 2019. First gas is targeted for 2022.
As a result of its strategic decision to increase gas in its portfolio, the company had aimed to sell down a 20% stake in Tortue LNG. There are three hubs in the country, with the Yakaar Teranga area likely to enter pre-front end engineering and design (FEED) this year.
LNG production will provide reliable cash flow to the company for more than 20 years, Inglis said.
Andrew Inglis said 2019 had been a strong year for the company, "with the business generating approximately $250mn of free cash flow, the third successive year of material organic cash generation. Our free cash flow enabled us to reduce our leverage and initiate the payment of our dividend, in line with our strategy of protecting the balance sheet and delivering shareholder returns."
Net production was 65,200 boepd in the fourth quarter. The US Gulf of Mexico contributed 26,000 boepd, Ghana was 27,800 bpd and Equatorial Guinea 11,400 bpd.
Work on the gas enhancement programme at Ghana's Jubilee field was completed in early February, later than expected, with production rates now reaching 90,000 bpd gross.
Equatorial Guinea's S-5 well was declared to have found 39 metres of net oil pay in October 2019 and Kosmos is working on how best to develop the Asam find, with a potential tieback to the Ceiba facilities being considered. More seismic will be delivered in March, which will be analysed throughout the year, with potential drilling in 2021.
A well will be drilled in Sao Tome & Principe's Block 6 late this year and in Namibia and Suriname in 2021.
Kosmos has said it will pay a $0.045 dividend on March 26. The company's CFO Thomas Chambers has said he intends to retire in May and he will be replaced by Neal Shah, currently deputy CFO.
Recommended for you

Choosing fast FLNG to cash in on sky-high gas prices