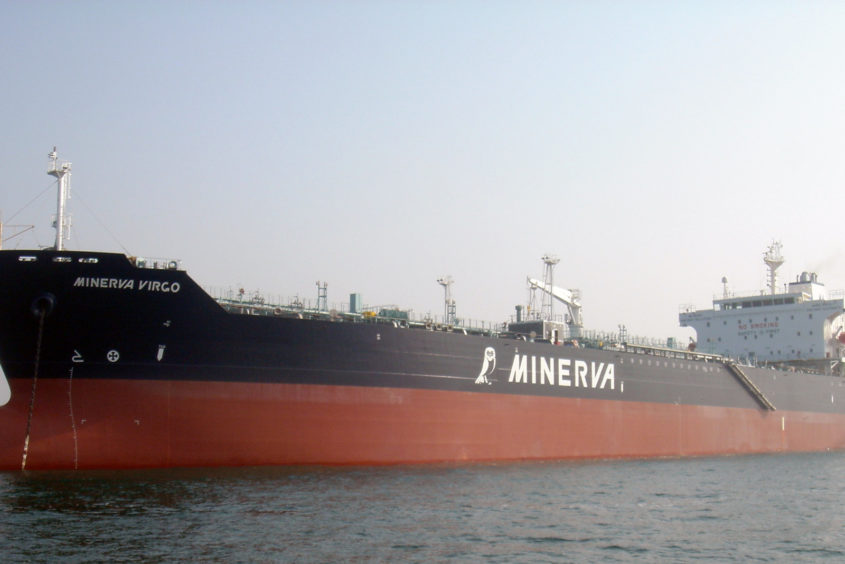 The Minerva Virgo product tanker has been attacked offshore Benin, with one seaman believed to have been kidnapped.
The attack off Cotonou took place on March 5 and was followed by what appears to be a similar incident around 85 nautical miles (157 km) south of Lagos, on the Hong Kong-flagged Huanghai Glory.
Risk Intelligence's senior analyst Dirk Siebels noted this took place on the return route from the Minerva Virgo attack, towards the Niger Delta. As such, it would be "reasonable to assume that it was the same group", although communications are scarce so few details are available as yet.
Siebels also highlighted a suspicious incident reported by the STI Bosphorus tanker around 50 nautical miles (93 km) from the Minerva Virgo attack, although a link with the other two incidents is far from certain.
The Minerva Virgo is Greek flagged and operated by Minerva Marine. Of the 22 crew, only one did not manage to shelter in the citadel. There appear to have been five or six attackers,
This slew of incidents follows an attack from February 20 when Oceangold Tankers' Alpine Penelope was targeted, with nine crew kidnapped.
Danger appears to be increasing offshore Benin, and Togo. Maritime security experts believe the attacks originate from the Niger Delta. Previous kidnappings have seen crew members taken offshore Benin released in southern Nigeria.