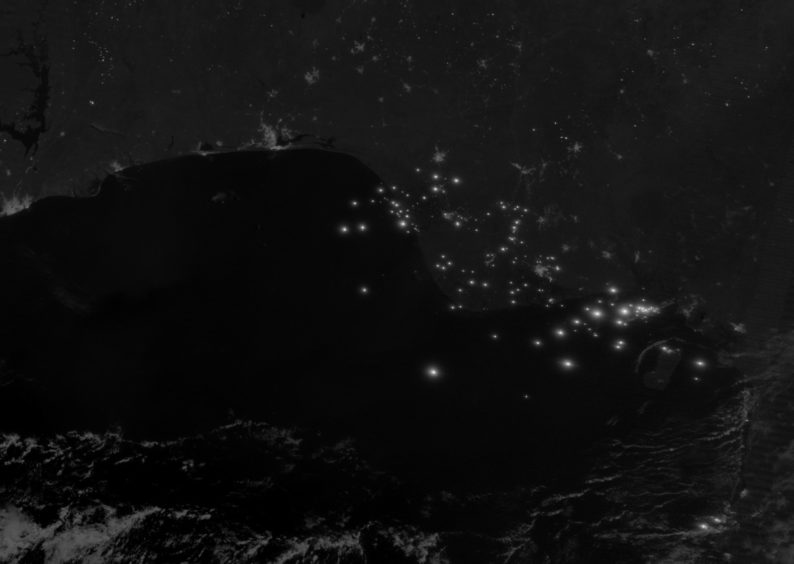 While the big goal of tackling its sclerotic oil industry is still languishing, Nigeria has been racking up progress in its gas sector.
The government recently committed to providing a sovereign guarantee for the Ajaokuta-Kaduna-Kano (AKK) pipeline, it has published a new network code for the gas sector and is even making progress in its ambitious plans to reduce flaring.
Nigerian Minister of State for Petroleum Resources Timipre Sylva has designated 2020 as the "year of gas", which began with the final investment decision (FID) on Train 7 at the Nigeria LNG (NLNG) plant.
The country has abundant supplies of gas but lacks the required infrastructure to move the feedstock to where it could be used, Bracewell's partner Adam Blythe commented. "Developing that gas infrastructure can be costly and there are significant funding constraints on midstream developers," he continued, saying risks in the sector were connected to difficulties in securing robust offtake deals.
"For example, a key potential user of gas should be the country's power industry, but this remains under-developed and the privatisation process carried out in 2012 has largely been perceived as unsuccessful and suffered from serious structural deficiencies – and left gas producers exposed to significant offtaker payment risk with little credit security – with no plans to repeat this," Blythe told Energy Voice.
There is an environmental benefit to shifting to gas, the Bracewell partner said, noting the appeal of reducing the country's reliance on small-scale diesel generators.
Flare out
The Nigerian Gas Flare Commercialisation Programme (NGFCP) is intended to eliminate flares in the country within the next two or three years, the head of the initiative Justice Derefaka told Energy Voice. This will be accomplished through "technically and commercially sustainable gas utilisation projects developed by competent third party investors who will be invited to participate in a competitive and transparent bid process".
A conference was held on February 17 in Lagos for qualified applicants (QAs). The government is offering 45 flare sites for bidders in this first phase, with subsequent rounds expected to cover the remaining areas.
The conference allowed applicants to raise questions and seek clarification on the NGFCP, particularly on the request for proposal (RfP) package. Bids under the RfP are now due by April 10. The programme is run by the Department of Petroleum Resources (DPR).
The first step for Nigeria to tackle flaring was to rule that this gas was its property. It therefore can sell this gas to companies who can find ways to use it, rather than allowing it to be flared. The price has been set at $0.25 per 1,000 cubic feet for onshore sites, falling to $0.15 in the swamp and shallow offshore areas and $0.1 in the deepwater.
Derefaka said changes to the gas price had been brought about in order to ensure "project bankability for the flare gas buyers". The NGFCP programme manager said there were a number of benefits to such a meeting, including opportunities for bidders to team up and pool resources.
Progress should be soon fairly swiftly, Derefaka continued. "We are not expecting the QAs' to construct long stretch of pipelines, although pipelines present the most viable option for transporting gas. Scalable, containerised, skid mounted/barge type 'plug & play' technologies, virtual pipeline and compressed natural gas [CNG] trucks would be preferred for the programme and for security and other reasons."
Bringing in regulations on flaring is only one part of the needed solution, Bracewell's Blythe said. Punishing those who continue to flare may drive some changes, but it does not "unlock the systemic challenges that upstream and midstream operators face in regard to infrastructure and funding constraints".
On the up(stream)
While some progress is coming on the flare front, difficulties remain around the broader picture given slow progress on the Petroleum Industry Bill (PIB). The government has vowed to pass the legislation this year, which promises to shake up the way in which the sector operates.
Talk of the PIB began more than 10 years ago, so some scepticism is warranted.
Bracewell's Blythe noted that the foreign majors that dominate production in Nigeria have been unwilling to sanction new developments until there is more certainty. "Upstream producers are also subject to domestic gas supply obligations at government-mandated prices which provide little commercial incentive."
Sanctioning new up- and midstream projects will be the "most tangible barometer of success" over the near term, Blythe continued, in addition to the emergence of new downstream users.
One promising area has been the 7 Critical Gas Development Projects (7CGDP). The Bracewell's lawyer noted that progress on these could "serve as pathfinders for additional commercialisation opportunities in the country".
Delivery
Nigerian National Petroleum Corp.'s (NNPC) managing director Mele Kyari, talking in late February, said construction on the AKK pipeline would begin in the second quarter of this year. This was followed by comments from Nigerian Finance Minister Zainab Ahmed saying the country would provide a sovereign guarantee for 85% of the pipeline's cost.
The AKK link will cost a total of $2.59 billion, with the guarantee to be funded by China's Sinosure with a 12-year repayment period and three-year moratorium. NNPC will cover the outstanding 15% of the price tag.
Chinese financing is available for the project, linked to China Petroleum Pipeline Engineering Co. (CPPEC) working on the construction. The pipeline is intended to help reduce flaring and supply new pipelines.
The US has also offered some support for gas projects in Nigeria, although not on the same scale. The US Trade and Development Agency (USTDA) announced a grant to an NNPC subsidiary in February on a proposed power plant in Abuja, with the study to be carried out by the US' Continuum Associates. In 2018, USTDA agreed to fund a study looking at how to commercialise flare gas in the Niger Delta.
The Dangote Group is also working on a pipeline, with First E&P. The East West Offshore Gas Gathering Pipeline System (EWOGGS) has been described as the largest gas infrastructure investment in Nigeria. This open access link would run from the Niger Delta to the Lekki free trade zone, with capacity of 3 billion cubic feet (85 million cubic metres) per day.
It is evident that there is mounting interest in expanding the distribution of Nigerian gas, both abroad and at home. While challenges remain, there will be opportunities for those companies that can find roles to play.