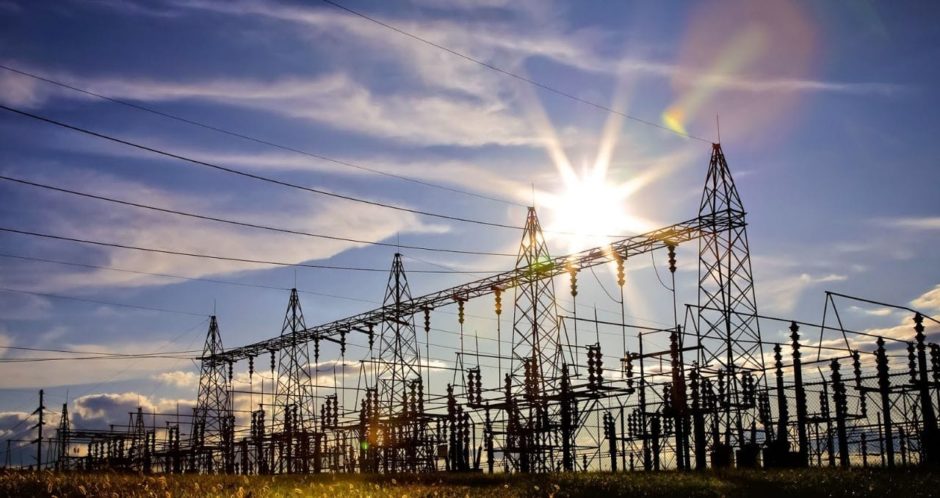 South Africa has many challenges but perhaps the most emblematic is Eskom and the country's power sector.
Widespread load shedding in the country threatens growth and the government is struggling to come up with new plans. Eskom has said load shedding may continue for around 18 months and it is clear that there is no quick fix to remedy this situation.
"Eskom is in an odd twilight zone, where there's a huge problem with energy security but no particular sense of urgency. Businesses have got used to [power shortages] meaning that demand is curbed and then load shedding is not as bad as had been expected," said Intellidex's director Peter Attard Montalto. "It's unlikely there will be new power generation on grid until mid-2021, or more likely 2022."
Breaking it up
More competition and new power providers have a part to play in meeting South Africa's needs, reducing the role of Eskom.
"The root cause has been the South African government's failure to open up the sector through regulatory liberalisation to allow the private sector to scale quickly and fill the gap, while the decisions were taken not to invest in new capacity. Problems could be traced back to the failure to implement a 1998 white paper, which made the case for more competition, but there have been a succession of failures and delays," said Attard Montalto.
One step in this direction would be allowing municipalities to contract power independently from the national government. This approach has been pioneered by Cape Town, with South African President Cyril Ramaphosa and Finance Minister Tito Mboweni signposting progress on allowing municipalities to take on the role.
Ramaphosa said early in February that municipalities "in good financial standing [will be allowed] to procure their own power from [IPPs]". For now, Eskom is the sole buyer of energy from IPPs.
In South Africa's budget, Mboweni said that for South Africans the state is their municipality and set out plans to support local economic development. The minister echoed Ramaphosa's qualification of a sound financial footing for those municipalities hoping to buy their own power.
Cape Town launched a court challenge in December 2019 seeking to secure its own power sources. The city plans to examine its needs, with a particular focus on shifting to renewable energies. Once it wins official approval, it will still take at least three years to begin generating its own electricity.
The regulatory framework allowing IPPs to generate and sell direct to industries may require amendment, at least for larger scale projects.
"Private power projects such as in the mining sector or with municipal off-takers, and which are 10MW and bigger, require generation licences, and also need to show proof of compliance with the Integrated Resource Plan [IRP] in order to obtain the generation licence," ENSafrica director Sasha Singh said. "Either the licencing requirements are amended, or those projects obtain deviations from the integrated resource plan."
Competition
More broadly, Mboweni said the government would do "whatever it takes to ensure a stable electricity supply. It is our primary task". The state will provide 230 billion rand ($15 billion) over 10 years in order to restructure the electricity sector.
The load shedding should ease as Eskom brings critical maintenance to an end, he said. The IRP was published late in 2019 and the minister said these plans were waiting for approval from the National Energy Regulator of South Africa (NERSA).
The first step in reforms for Eskom is the reorganisation of the company into three units. "According to the Roadmap released late last year, the first step will be to ringfence the transmission business, and thereafter establish it as a wholly owned subsidiary of Eskom, with separate management. Thereafter, the generation and distribution business will also be established as wholly owned subsidiaries," said ENSafrica's Singh.
This separation within Eskom will not solve the problems, Singh said, but it will allow the identification of where some of the problems lie.
"We don't know what happens next. It's clear that ring-fencing will not be sufficient, so I think something else will need to be done. One of the developments with regards to generation will be increased competition, from both public sector generators, such as another state owned entity, and the private sector," the ENSafrica officer said.
Internal challenges
Eskom is fighting on a number of fronts, beyond simply trying to keep the country's lights on. One of these problems has been securing payment for bills.
The company has responded to this by switching off supplies to certain networks, such as municipalities, and even the Passenger Rail Agency of South Africa (PRASA). As a result, commuter rail services in the Western Cape were brought to a halt on February 26, with four lines losing power.
Statements from the transportation ministry indicate the debt has now been paid, but PRASA was one of the parties set to lose out under Mboweni's budget.
"Repayment rates have increased but this is a relatively small amount of money, at 28 billion rand [$1.74bn]. It will not solve the problem at the heart of Eskom," said Attard Montalto. The company's debt stands at around 440bn rand ($27.4bn).
Eskom is over staffed and this is one of the areas the new management hopes to tackle, although only small steps have been made in this direction thus far through the offer of retirement packages. Even the suggestion of voluntary job losses has raised alarms from the unions.
"There's a complete political block on retrenchment, while at the same time the company has a massive skills gap. The labour issue has not been solved," said Intellidex's Attard Montalto.
Generation options
The IRP has set out a mix of technology sources, largely focused on coal and renewables. "It's hard for South Africa to move away from coal immediately because it's very labour intensive and therefore an obvious source of employment," Singh said. One of the concerns about a quick move to renewables is that it might result in job losses.
One of the challenges with coal, though, is that its exploitation is out of step with current trends. "It's very hard to finance," the ENSafrica director said. "There are IPP projects in the pipeline, which have been through procurement but are struggling with closing. Financiers are not able to fund it because of international commitments and there are also environmental objections. I think both of them can be solved if there's enough will."
Renewables pose problems in terms of intermittency, driven by concerns over energy storage. Eskom struggled to make Round Four of its renewable IPP programme work and hopes for Round Five continue to languish.
South Africa had an ill-fated brush with Russia on plans for an expansive new nuclear programme. Tellingly, power generation from nuclear plants receive little time in the new IRP, beyond refurbishing the existing Koeberg plant so it can continue running after 2024.
There is a small role for gas in the country's energy mix, with Singh describing this as a good baseload option. "There would be challenges in importing gas priced in dollars and justifying the establishment of the infrastructure, without a developed gas industry anchoring the spend on infrastructure. One answer could be an anchor customer in the form of a gas to power plant, which would then justify the spend on infrastructure, and in turn help drive industrial use of gas."
South Africa's IRP is a step in the right direction and there is a sense that there is a way forward. Slowing progress, though, are the country's vigorous opposition groups, who fear change may risk employment figures. Official statistics put unemployment at around 29%, with higher youth numbers.
However, politics continue to slow progress, with a march of the Economic Freedom Fighters on February 28 to Eskom's Megawatt Park office highlighting the high level opposition to reform plans. This followed shortly after the "Soweto shutdown" protests, again focused on Eskom and power prices.
Recommended for you

Eco continues acquisition spree with South Africa deal