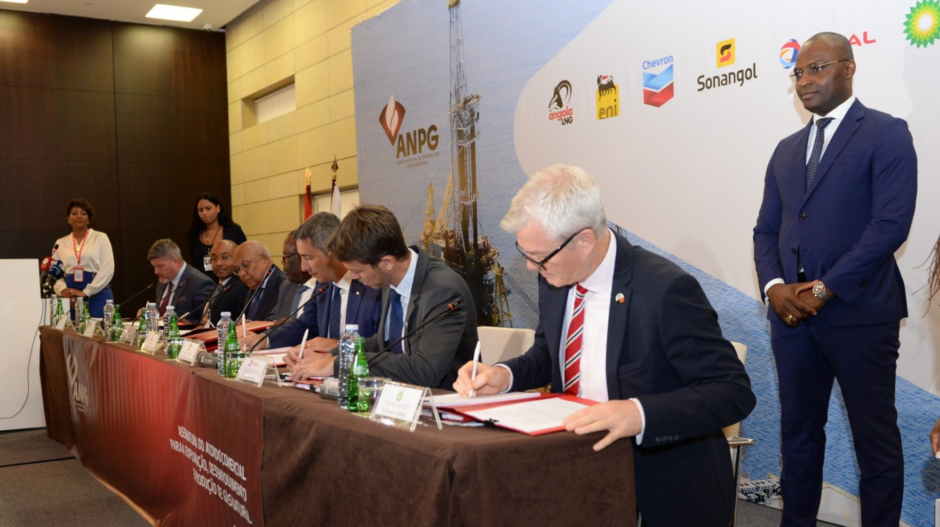 BP's Angolan production continued to decline in 2019, extending the trend of the last few years.
The UK super-major is working on a number of projects in the country to add production, but the impact of these will not be felt in 2020.
Oil production in Angola for BP fell to 115,000 barrels per day, from 147,000 bpd in 2018 and 192,000 bpd in 2017. That is a decrease of 21.7% over one year and 40% over two years. This decline suggests the company's production in Angola will fall below 100,000 bpd in 2020.
Construction began on the Zinia 2 project, operated by Total, in Block 17 in 2018. This will provide first oil in 2021. Work is also expected to start this year on the Platina project, in BP's operated Block 18, also starting up in 2021.
Zinia 2 will provide 40,000 bpd. BP has not provided expected output from the Platina project but Bernstein Research has estimated it may be around 60,000 bpd. Total is also working on the CLOV Phase 2 and Dalia Phase 3 projects on Block 17.
BP also signed up to the New Gas Consortium in November 2019, which is intended to provide additional gas supplies for the Angola LNG plant after 2023. This is the first upstream gas focused partnership in Angola and is operated by Eni.
The company also announced a number of licence extensions in the country. Block 15 will run to 2032, under a deal completed on January 27, with Sonangol taking a 10% stake in the block.
This matches an agreement reached in December for Block 17, where Total secured a commitment for all production licences to run to 2045. Sonangol will have a 5% stake in the block from 2020, rising by 5% in 2036.
According to OPEC, Angola produced 1.634mn bpd in 2017, 1.505mn bpd in 2018 and 1.401mn bpd in 2019. This is a decline of 14% over two years.
Recommended for you

McDermott wins Begonia work off Angola